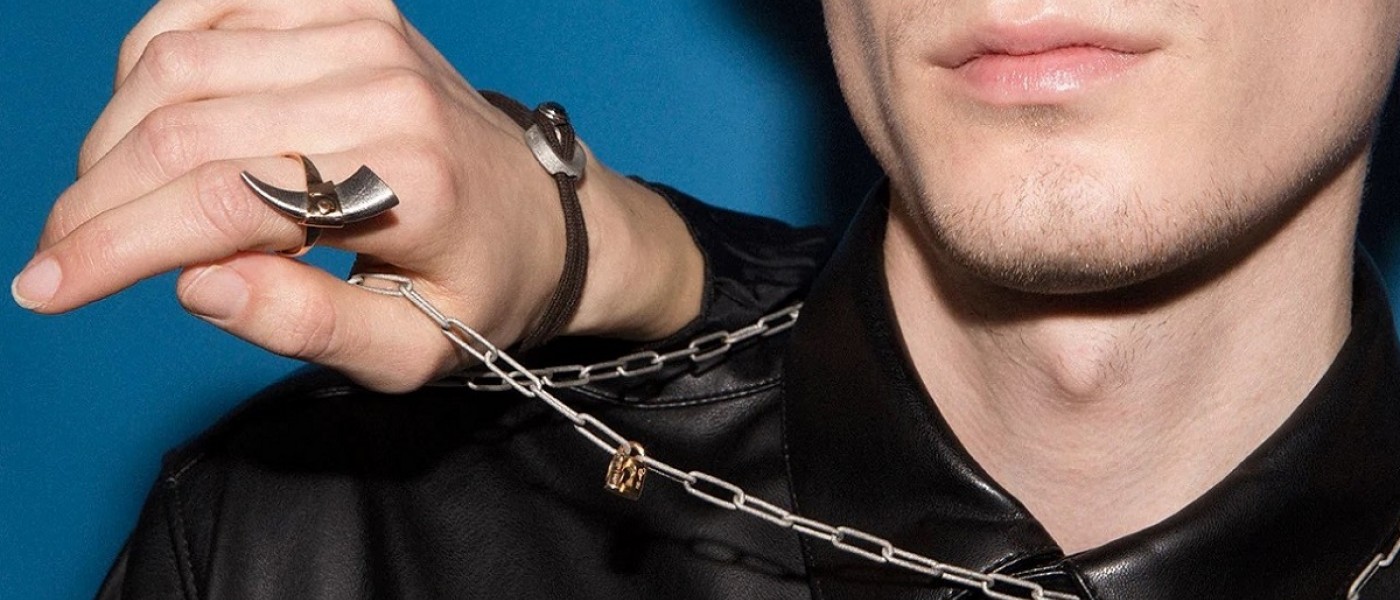 ARTIVISM
Decrypting thoughtful statements
By Geeta Kaur Dhiman
ARTIVISM
Decrypting thoughtful statements
By Geeta Kaur Dhiman
Jewellery may be skin deep, but its significance often goes deeper. The messages we wear on our body are an individual's self-expression, sentimental art that speaks to them personally. These are not stories of conventional rejection but rather they hold secret messages of love and conviction, stories of hyper-personalized memories such as individual battles and nostalgia.
Humanity acknowledges the power of personal and collective experiences, which have led to our evolving self-awareness. In War and conflict for example, jewellery much like art, has held a historically unique impression that has enabled creativity to become a vehicle for anti-war, pro-peace movements.

Credits: Arild Links
Founders Håkan Orrling and Fredrik Ivansson of the jewellery brand ARILD LINKS wanted to challenge the notion of fine jewellery as being something more than ostentatious with a solely aesthetic value, it must also have meaning. Designer Håkan Orrling, is a second-generation goldsmith from Sweden who explores jewellery as an art form- inspired by the freedom of expression, human rights, art and music. His contemporary craftsmanship, enabled exclusive jewellery pieces to be made out of precious metals and diamonds set in Humanium metal- melted from illegal firearms. This gunmetal is an upcycled stainless steel repurposed from illegal firearms taken off the streets. Håkan Orrling honours sustainable and peaceful societies free from gun violence, by creating what can be considered as modern heirlooms that overhaul weapons of war to fine jewellery.

Credits:

Arild Links
Humanium Metal emanates from the global 'Arms to Art' movement. It is the world's first value chain to transmute weapons of mass destruction into raw materials sold globally.
A weapon kills one person every minute and there are millions of illegal firearms, ironically Humanium Metal is statement beyond any other precious metal, it is rarer than gold. Jewellery made from this resource are labelled with the symbol Hu.

Credits:

Arild Links
Artivism is not new in the creative scene, however continues to be an emerging occurrence reflecting the growing tensions in our social and political climate. Powerful artivism inspires critical thinking and empathy while challenging viewers to come to their own, personal conclusions. The artivist knows that to make an observation is to have an obligation.