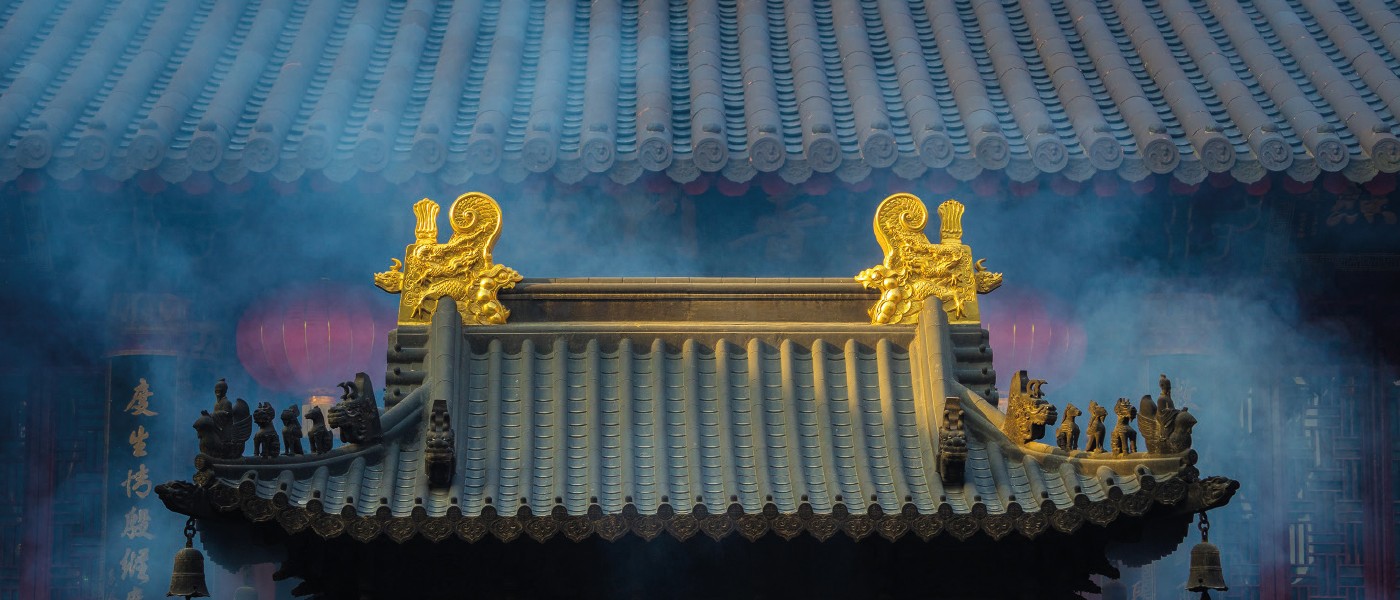 Asian Affairs
#fans #chinesesymbols #tassels #jade #nature #lotus #culture #red #carvings #temples
Asian Affairs
#fans #chinesesymbols #tassels #jade #nature #lotus #culture #red #carvings #temples
Asian culture has long influenced designers of all kinds – clothes, furniture, etc. – and given jewellery's ancient roots across mankind, it's no surprise that adornment is part of the mix. Inspiration comes from architecture (think temples), auspicious symbols of luck including fish and the number eight, common flora and fauna on the continent like lotuses and bamboo, and even historical household objects like fans.

Temple St. Clair, Wendy Yue, JJewels
These motifs are often consistent across myriad Asian heritages through jade beads, carved gemstones, golden Buddhas, the colour red, dragons, and more. Resulting Asian-inspired collections can take wearers on rich, culture-filled journeys through time that are as educational as they are beautiful, all without having to pick up a passport or struggle through airport security lines.

Bia Tambelli, John Hardy, K8 Jewelry
Silhouettes: long necklaces, pendant necklaces, drop earrings, bangle bracelets, 3D effect, architecturally-inspired motifs, fan shapes, Buddhas, Chinese letters and numbers, beads
Aesthetic: refined, feminine, delicate, distinctive, reverent, spiritual, elegant
Materials: white and yellow gold, platinum, diamonds, green jade, coral, inlaid materials