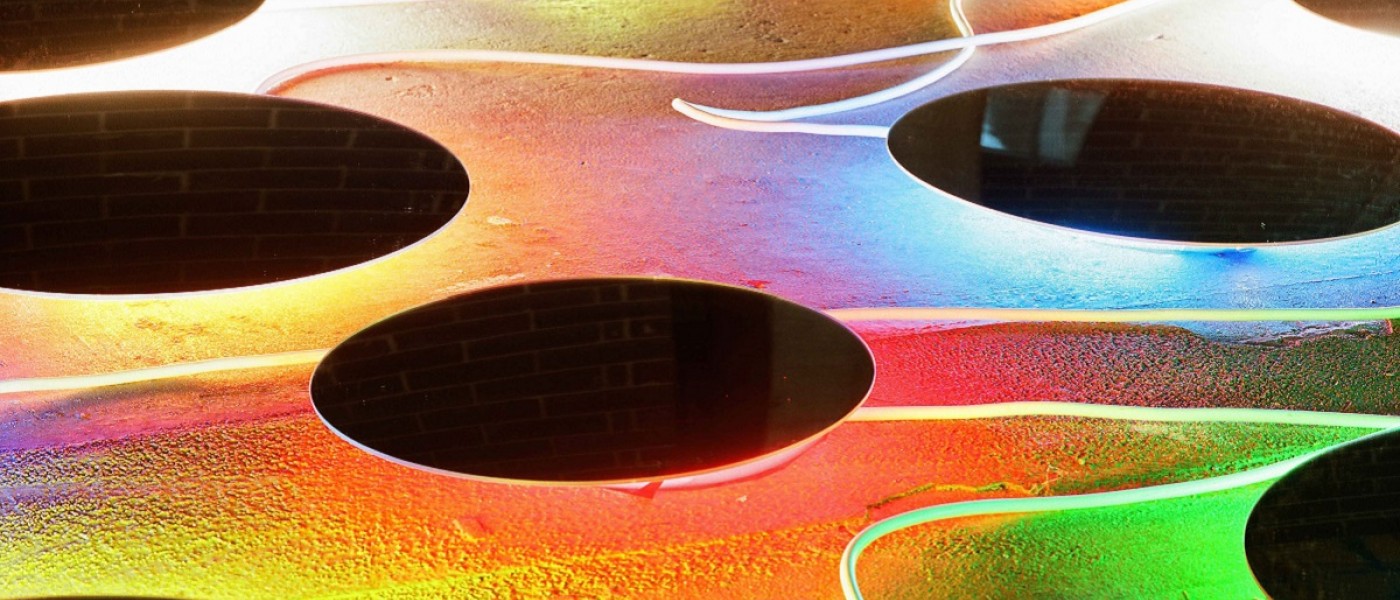 Chromaverse
Jewellery entered the metaverse, a cartoon-like aesthetic is developing.
By Maria Pigatto
Chromaverse
Jewellery entered the metaverse, a cartoon-like aesthetic is developing.
By Maria Pigatto
Credits: Liz West, Vanishing Boundaries
Humankind is finally stepping out of the pandemic era, showing a wiser sense of knowledge and care for the Planet's needs. Unpredictable challenges that forced us to adopt sterile habits in the past years have, on the other hand, helped spark our power to fantasise. Daydreaming is now becoming a prominent approach, destined to increase alongside the latest discoveries in technology. The tech industry gained high awareness in respect of a more comprehensive and holistic sense of solidarity, accelerating phygital and hyper-personal processes. This dual synergy is manifesting itself through a plethora of intense, explosive colours and, most importantly, a cartoon-like aesthetic, symbol of a renewed desire for experimentation. AMBUSH, a Tokyo-based fashion and jewellery label, has sensed already the potential of parallel and positivity-seeking realities, deciding to step into the metaverse. Rethinking its bold 'Pow!' jewellery as non-fungible tokens, pieces come in shades of neon green, bright orange, light gray and glitter black, enhancing in this way the power of the whole chroma palette. Explosive, spiky and childish shapes serve as revitalizers for playful statements. Purchasers of AMBUSH NFTs will have access to physical items, events and exclusive access to future NFT releases.

Credits: AMBUSH, Reboot
Among labels tapping into this trend Amedeo Cameos stands forward. Bridging traditional luxury to a new generation of Web3 users, the Crypto Cameos collection enhances the whimsical root that has distinguished the brand from the beginning. Cartoon-like figures, rejuvenating the refined shapes and status of traditional cameos, are dragged to a higher level; extravagant and provocative details mixed with lively colours delve into the ever-growing gamified habits of the metaverse.

Credits: Amedeo, Crypto Cameos
On the other hand, paying an ode to the presence of the digital and utopian world that is now developing, other labels opted for different, yet crucial, directions. Appreciating the renewed craze for playfulness, the New York based brand Ephod designed its pieces experimenting with Lego-like shapes and puzzle forms. Bright orange, acid green and dark purple enamels are mixed with diamonds inside earrings that present geometric, yet innocently chaotic, designs.

Credits: Ephod
By Maria Pigatto