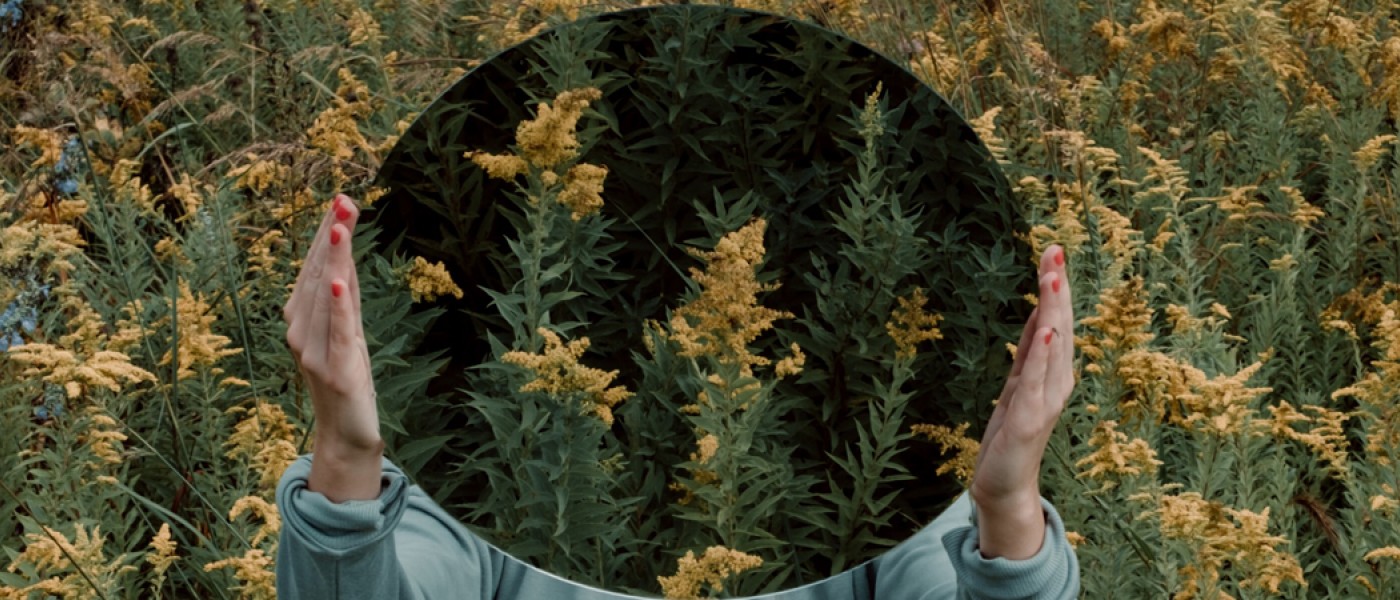 Circular design principles are at play more than ever. As we enter into a new
era of conscious luxury consumers, 'sustainability' and 'circular economy' have become the biggest buzzwords. Circularity is about melding the past with the present, adding a dose of innovation by reusing, repurposing, recycling, rethinking and redesigning products and materials.
The party mood calls for chunky gold chains, gargantuan stones, loud logos, earrings and chokers in enormous proportions. At the same time, opting for decorative relief and forms that extend over the body. Designers like Balmain pushes the simple chain link to new heights, inflating them into opulent bejeweled garments, further blurring the lines between jewellery and fashion.

Credits: Credits: Unsplash
As consumer attitudes towards socio-economic and environmental concerns continue to evolve, designers are embedding circularity in their manufacturing processes as a strategy towards a green economy. New and established circular designs, blended models and a vast experimentation of alternative materials like ceramic, wood, upcycling, titanium, recycled metals to precious plastics is all the rage. Brands are also harnessing new sustainable technologies, rethinking production and retail models and even readapting their communication tools to engage with the conscious luxury consumer.
Reinvented Heirlooms
Upcycling heirlooms, vintage and pre-owned jewels is one way to ensure sustainability. Combining the old and the new, the past with the present, jewellers incorporate repurposed and antique elements to create unique wearable collectibles for the future. Jade Trau and Katkim breathe new life into classic silhouettes. With a few surprising design tweaks, KATKIM plays with clean undulating lines and asymmetrical design codes, bringing sensual modernism to a traditional ring. While Ashley Zhang, Annina Vogel and
Candice Luk Fine Jewellery are part of a growing wave of artists that solely work with antique and pre-owned pieces, repurposing miscellaneous charms
into covetable jewels.

Credits: KatKim, Ashley Zhang, Grace Lee
"Sustainable design is not an afterthought to my designs, it is the entire process," says London designer Sarah Ho, who is often on a treasure hunt for old pieces that can be rescued and given a new lease of life. She began to repurpose in earnest four years ago, when she realised how many people had jewellery sitting in their safe, unworn and out of fashion. "It's essential that my collection pieces follow this ethos of revamp and recycle and to also have a uniqueness that arises from designing around unexpected gems. I limit the amount of pieces I create every year so each is a masterpiece incorporating elements from one, two or more old jewels."

Credits: Sarah Ho
De Vera and Grainne Morton seek beauty and charm in found objects and small aged trinkets, combining them with semiprecious stones. Seemingly nonprecious items like the remnants of shells, buttons and coins conjure up alluring imaginative compositions. Utilizing what already exists, these jewels encapsulate both sustainable and sentimental stories as artists literally fashion contemporary pieces from materials of the past. These nostalgic jewels are designed to be personalized and layered, serving as a vehicle for the wearer's story.

Credits: De Vera, Grainne Morton
A gamut of sustainable fashion brands like Serendipitous Project, Marine Serr and Chopova Lowena have also spilled over towards the jewellery department, offering an exciting medley of upcycled charms. Fusing vintage elements, keyrings, glass beads with the occasional punk and kitsch detail, old unutilized objects are reimagined into something distinctly contemporary, down to earth and wearable.
Synthetic Materials
Transforming humble waste materials into nature's phenomenal wonders,
Italian brand Margherita Burgener seamlessly combines natural gemstones and man-made materials together in her "Precious Plastic" capsule collection, inspiring a thought-provoking reflection on the theme of waste. London-based jewellery designer Anabela Chan forges whimsical sculptural blooms from recycled aluminum drinking cans combined with lab-grown gems.

Credits: Margherita Burgener, Anabela Chan