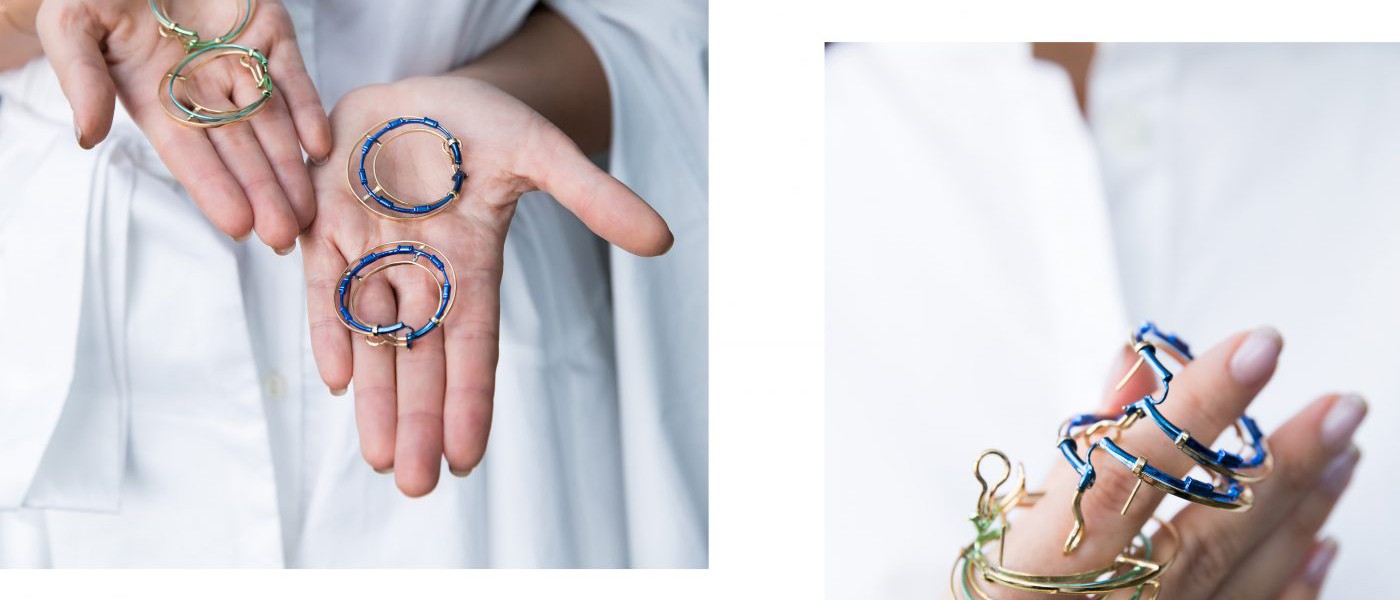 COLOUR ME BRIGHT - Pop-coloured jewels to match up to vivid millennial wardrobe
Neon jewellery , Enamel jewellery, Alternative jewellery, Edgy jewellery, Colored Diamonds, Pop-enamels
COLOUR ME BRIGHT - Pop-coloured jewels to match up to vivid millennial wardrobe
Neon jewellery , Enamel jewellery, Alternative jewellery, Edgy jewellery, Colored Diamonds, Pop-enamels
Colours are an important element of visual communication and the new age fashion requires jewellery to match up to the versatile Millennial wardrobes. As consumers keep adorning jewellery as an item of self-expression and extension of their personalities, colours become important representation of their values, belief and sentiments.
Design narratives are created using mixed media, innovative materials, enamel, ceramic and gemstones to add colour to jewellery pieces. Even the minimal silhouettes are accentuated with blush tones of enamels and coloured stones. A fun-loving vibe of effortless harmony and equilibrium is offset by the contemporary overtones.

Credits: Carol Kauffman, Andrea Fohrman, CLED-eco-conscious-sustainable-jewelry-earrings-canyon-green
The pop of colours with electric enamel and dip dyed metals make up for edgy, bold and avant-garde pieces. The idea of playful jewels will emerge as coloured metal combined with gemstones and diamonds. Out-of-the-box pieces with repurposed materials like glass, plastic, acrylic and nylon fit right into the Millennial mindset for aesthetic creations of what was once considered waste. Even the high-end pieces with Marquetry can be seen dyed in colors.
The advent of technology and new age consumer has also enabled rise of jewellery with alternate metal as opposed to traditional, including titanium jewellery adding serious dose of bright pallet to coloured jewellery trend. Vivid coloured lab grown diamonds are capturing the eye of Gen z, creating endless opportunities to create colour blocks. Madestones, a leading producer of labgrown diamond offers its clients sparkling white, pink, blue and yellow colours in both round and most of the fancy shapes. Coloured diamonds and gemstones framed in bright coloured enamel have opened up designers to wide artistic canvas to create vivid designs.

Credits:EERA, NUUN, Melissa Kayne
Living in the time of uncertainty we constantly look for playfulness, escapism and elements of fantasy to disrupt our mundane lives. Bright jewellery is just the way to fill colours in the wearer's dreams.