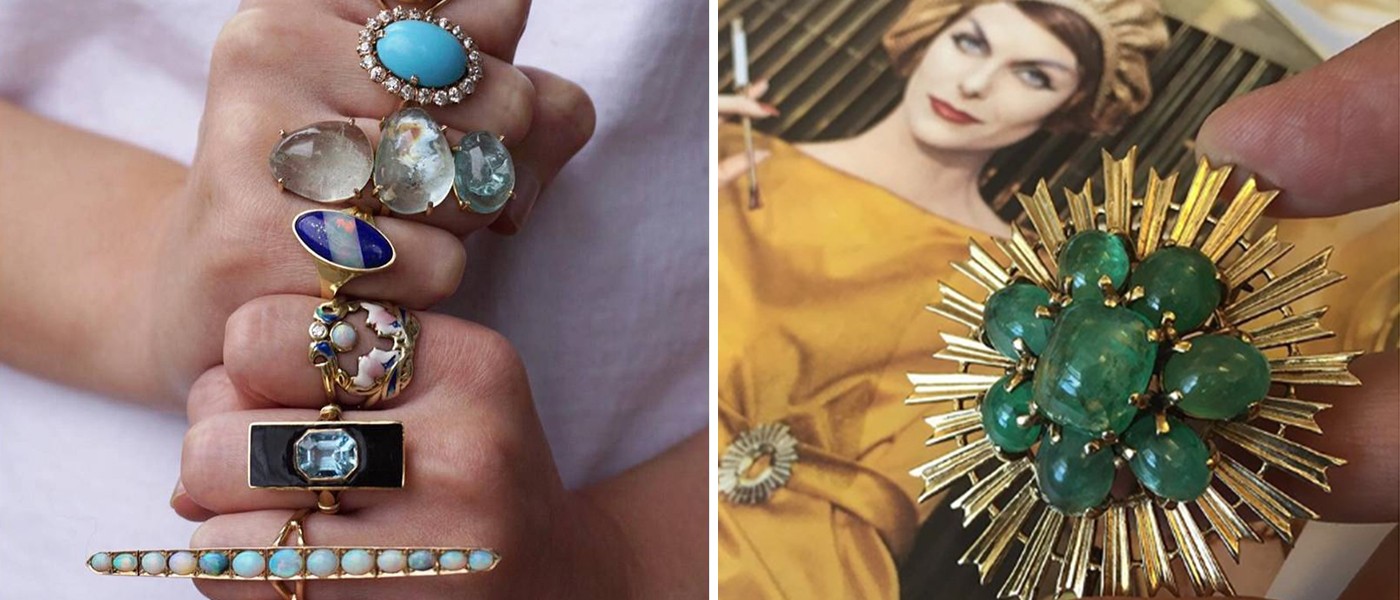 Digital influencers are the new storytellers – The changing Paradigms of Social Media Marketing
#digitalinfluencers #jewelleryinfluencer #storytelling #jewellerystories #Jewelleryaddict #digitaldialogue #realisrare #frommetome
Digital influencers are the new storytellers – The changing Paradigms of Social Media Marketing
#digitalinfluencers #jewelleryinfluencer #storytelling #jewellerystories #Jewelleryaddict #digitaldialogue #realisrare #frommetome
Storytelling is something that has become imperative in the luxury industry, and so it comes as no surprise that the process has become digitalized.
Some 80% of luxury sales are influenced in some way by what customers see online. Additionally, luxury brands have to strike the right balance between retaining their heritage and modernizing through digital channels.
From high-end jewellery to seven-star hotels, high fashion to once-in-a-lifetime experiences, Instagram is the destination for those who appreciate luxury and want to see where it is going. It is where people and influencers connect and share the things that most inspire them through high quality photos, smart captions, appealing hashtags and videos. With thousands of followers, digital influencers have grown into their role as storytellers. "Without stories jewellery is simply precious metals and gemstones," says Katerina Perez, a trained gemmologist born in Russia and now based in London, whose Instagram has more than 200,000 followers. She says, "Associations and emotional connection with jewellery increase the desire to own it."

Image source: 1. Katerina Perez Insta; 2. Instagram @gemologue
Content is king. However, it's not only about content but it's about telling a story -- and brands are using social media storytelling to engage their ideal clients and convert them into customers. An 'influencer' has become a catch-all term, but it's a spectrum from 'creators' who generate original content for their channels, to those who are capitalising on their new-found fame and audience to promote brands.
Brands are harnessing the emotional power of stories within their content, and with the help of influencer storytelling tools they are forming strong, long-lasting relationships with their audience. Anybody can influence the brain, but if something touches our hearts, we know we won't ever forget that.
With two out of three Millennials blocking traditional ads, brands have recognised the power of influencers to create meaningful dialogue with their communities about brands and products. As social feeds become more saturated by sponsored posts, consumers grow increasingly sceptical of inauthentic sales pitches. The new story tellers are individuals who resonate with audiences for reasons other than their style, and are able to bring an increased level of credibility and value to the brand-consumer conversation.

Image source: 1. Rachel Garrahan @garrahan
To the jewellery industry, Influencers have narrowed down their focuses to cater to the specific needs and interests of the audience. While lifestyle bloggers create a narrative around living and preferences in general, macro-influencers with specific expertise focus on particular topics like craftsmanship, gemstones, the journey of stones from mines to consumers, and even design philosophies and the making of designer pieces. The story telling focuses on each element that contributes to creating a piece rather than just a product.
In an evolving world, with technology advancing every day, brands and influencers are looking to differentiate touch points, both online and offline, to collaborate creatively beyond sponsored Instagram posts. And while Instagram remains the most powerful of all the social platforms for fashion influencer partnerships (accounting for 86 percent of the total earned media value for the top 30 fashion brands in 2018, according to Tribe Dynamics), brands are looking to draw a line between activations that take place both on and off social platforms. To create a sense of 360-degree integration between influencer and brand, diversifying content touch points also safeguards against the risk of a social media platform going under.

Image source: 1. Wills Notebook X Moda Operandi