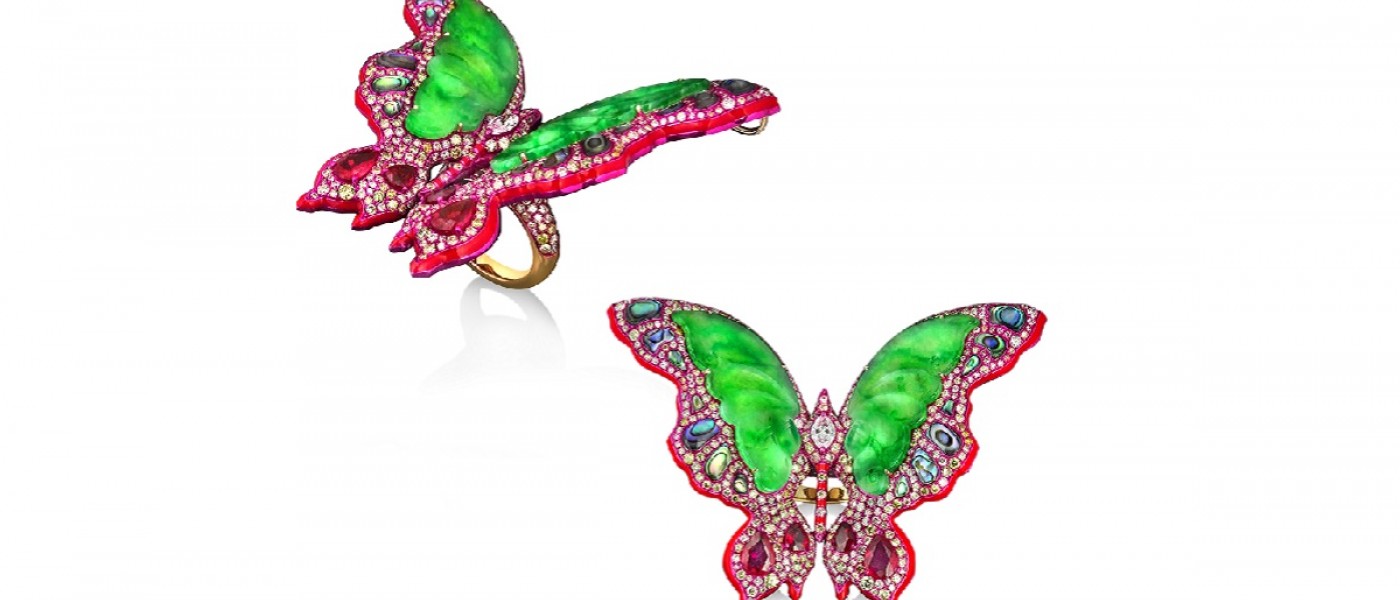 Floating between reality and fantasy with Austy Lee
How dreamscapes expand the possibilities for design
By Geeta Kaur Dhiman
Floating between reality and fantasy with Austy Lee
How dreamscapes expand the possibilities for design
By Geeta Kaur Dhiman
Credits: Austy Lee
Hong Kong-born Austy Lee is renowned for his Avant-garde and psychedelic creations that combine rare gemstones with sculptural ingenuity. Inspired by ancient cultures, Lee's one-of-a-kind high jewellery art pieces are particularly interesting because while they draw on the past, impacts of Surrealism and postmodern aesthetics are prominent.

Credits: Austy Lee
Lee's imagination gets an unprecedented appreciation, as a champion of colour, he is considered an artistic genius due to his uncanny ability to create fun, energetic, and graceful art jewellery. Precious stone upon precious stone is laid with exacting skill and artistry against unconventional materials. The visuals of his daring sensibilities are analogous to a dreamscape, conjuring up a world of mythical, mystical and intense beauty. Lee looks to demonstrate a world of endless possibilities and infinite potential. In addition to the coloured diamonds, opalescent and fossil opals, he principally experiments with jade, whose translucence he compares to fine emeralds.

Credits:

Austy Lee
His collection, 10th Dimension, projects a heightened sensory experience where meticulously crafted colourful pieces have evolved towards a 'meta-palette' of mesmerizing electric neon glow. His creations deploy carefully collated contrasting gemstones with cheerfully saturated hues such as sphene, paraiba, padparadscha, star sapphire and indigolite; their rarity is celebrated as the centrepiece of the design.

Credits:

Austy Lee
Drawing on the dynamics of the digital world mood, Lee transforms metal planes into visual masterpieces that serve to stimulate and awe the viewer, giving a new life to austere and static pieces of jewellery. The geometric patterns represent more than a whimsical piece of art, it's a medium to educate his audiences that a single material such as Japanese lacquerware or enamel can transform a familiar jewellery piece into an extraordinary fantasy for the senses.

Credits: Austy Lee
The beauty of being a designer lies exactly in that a dream can become a palpable reality, where an aesthetic and 3D creation moves between fantasy and reality. Escaping limitations, these 'digital' colour palettes are now accepted by the sophisticated consumer. The dreamscapes of these creations offer an intriguing insight drawing upon utopian hopes which are the preludes of a new world.