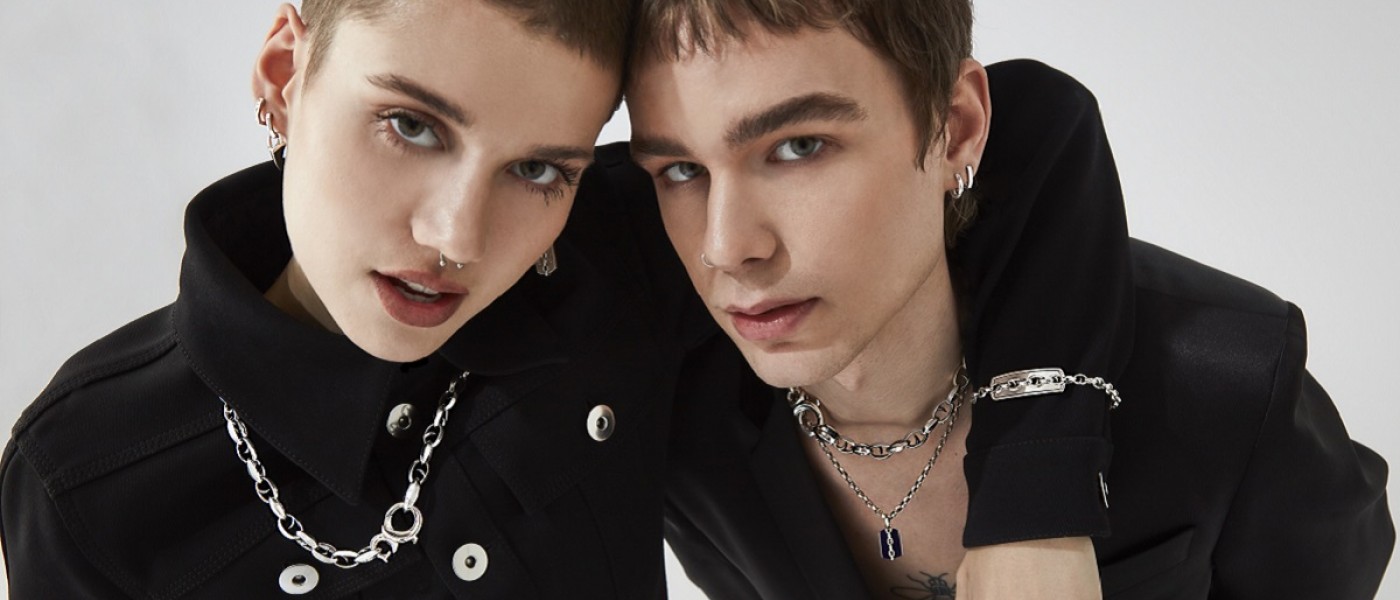 Maximized chains for a hyper inclusive and fluid existence
By Geeta Kaur Dhiman
Maximized chains for a hyper inclusive and fluid existence
By Geeta Kaur Dhiman
Credits: Stephen Webster
The symbolism of chains is highly contextual, owed to the diverse ways in which they can be used. Chain jewellery styles have undergone substantial changes and modifications over the years yet they're here to stay. Defined by respective eras, chain jewellery became a crucial expression of culture and wealth and are now becoming a statement of gender-fluidity and a hyper inclusive society. Overtly, GenZ bring with them a new array of perspectives, priorities, trends, and aesthetics. Most importantly, they play with fashion and identity with enviable ease.

Credits: Stephen Webster, Bvlgari
Maximalism is bleeding into all forms of fashion, including jewellery. Maximized chains are leading the charge, providing some much-needed escapism from our bleak reality, though contemporarily baroque in style and way of behaving, they exhibit a sense of playfulness with bold silhouettes which are emphatically exciting.

Credits:

Selim Mouzannar, Stephen Webster
Maximalism goes beyond fashion choice, it's a way of being. Gen Z's hold strong, uncompromising views and are fluid in their likes and dislikes. On digital platforms they found people who looked and thought like them, as well as offered entirely new visions of what life could be like. So who cares if it feels overwhelming, it's not just about more is more- It's about intent. Elements in maximized chains are part of that story; achieving this depth means not being afraid to play with scale and contras. It sounds exhausting, but if the elements are balanced, the overall effect is one of soothing comfort, when the world outside feels like it's falling apart.

Credits:

Hannah Martin, Balmain
The main element that gives these maximized chains their uniqueness are the tech-inspired contrasting materials, mixed metals, interchangeable and fluid interlinking of a variety of chain links. Through the Lens of diversity and inclusivity, when interlinked, this connection can be resilient, inclusive and powerful.

Credits: K di Kuore, Peruffo Jewelry
At a time when the promises of peace, freedom and environmental concern feel oversold and under-delivered, maximized links can be quite polarizing too. Reminding us of the time before the internet and smartphones, the hip hop era, telling stories of disenfranchised people connecting to their origins and a shared destiny, overcoming all odds and the Link between Heaven and Earth.