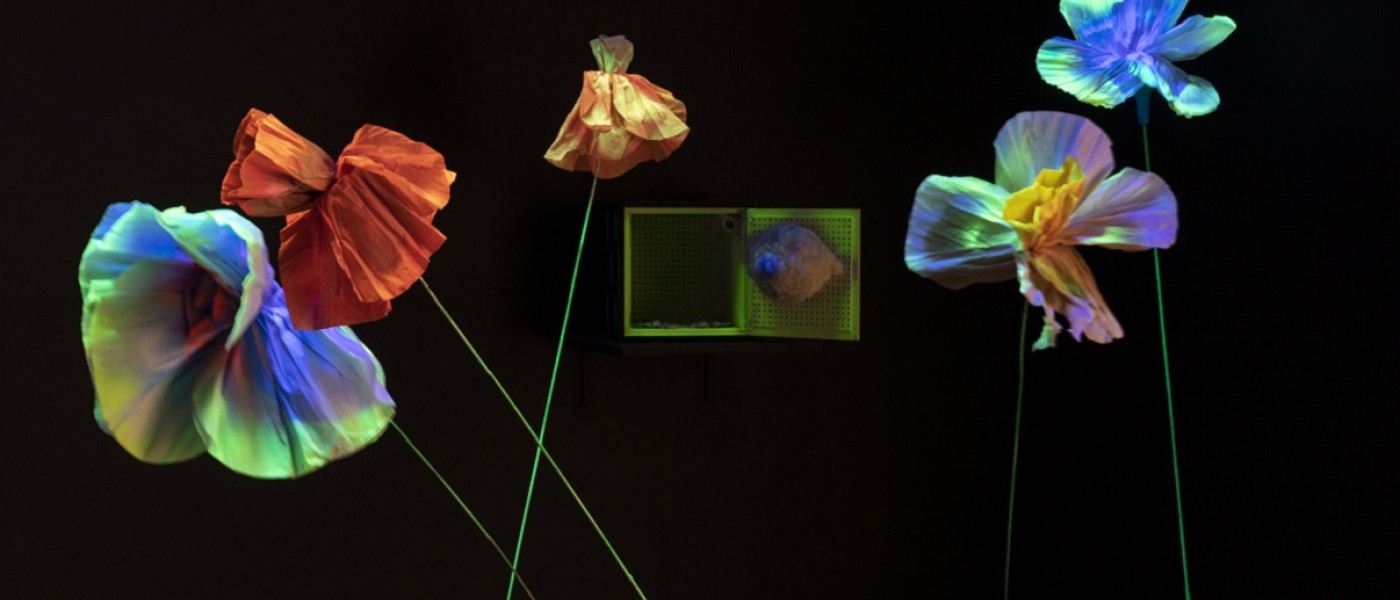 Psycho tropical nature and Bio Living design in jewellery
By Geeta Kaur Dhiman
Psycho tropical nature and Bio Living design in jewellery
By Geeta Kaur Dhiman
Credits: Tetsumi Kudo, La Biennale di Venezia
The digital era has brought about a unique opportunity for the exploration and hybridization of both organic and synthetic materials within the jewellery industry. With technological advances, the industry has been able to create a new futuristic and nature-focused approach, with data-driven precision. Technology has opened up an array of creative possibilities from disappearing handcrafted techniques to innovative finishes where vibrant colours, shapes and textures pay homage to the beauty of nature. The result is an eclectic portfolio of jewellery that ranges from linear architectural pieces to more sculpted and organic forms.

Credits: Monique Pean, Neha Dani
Through bold contrast and sensorial carved gemstones, Croissy creates jewellery that connects us with the divine essence of the natural pearl. These creations seek to awaken a biospiritual appreciation of the interconnectedness between the majestic ocean and our modern, technologically-evolving lives.

Credits: Croissy
Once these two worlds collide in jewellery design, something truly magical happens, serving as a reminder of our connection to something greater than ourselves. When it comes to opalescent stones, they are often chosen for their iridescent qualities, which can mimic the shimmering colours found in butterfly wings, peacock feathers, the ocean or the sky. Feng J Haute Joaillerie's signature style is heavily inspired by biomimicry, emulating the intricate and delicate patterns and systems manifest in nature. Feng J's 'Floating Set' technique is a unique method of setting gemstones that gives the illusion that they are floating effortlessly and weightlessly resulting in exquisite, sustainable and ethical pieces.

Credits: Feng J Art jewellery
Psychotropical artistry harnesses vibrant colours, iridescent shades and hyper-tactile designs. Utilizing a range of hybrid gemstones, alternative materials, organic shapes and cutting-edge processes like metal colour technology, acid etching or laser engraving in order to create mesmerizing art pieces. The result is jewellery that is both stunning and unique, capturing the unrestricted euphoria of nature, in a completely new, meaningful and innovative way.

Credits: Bojem, Wallis Hong