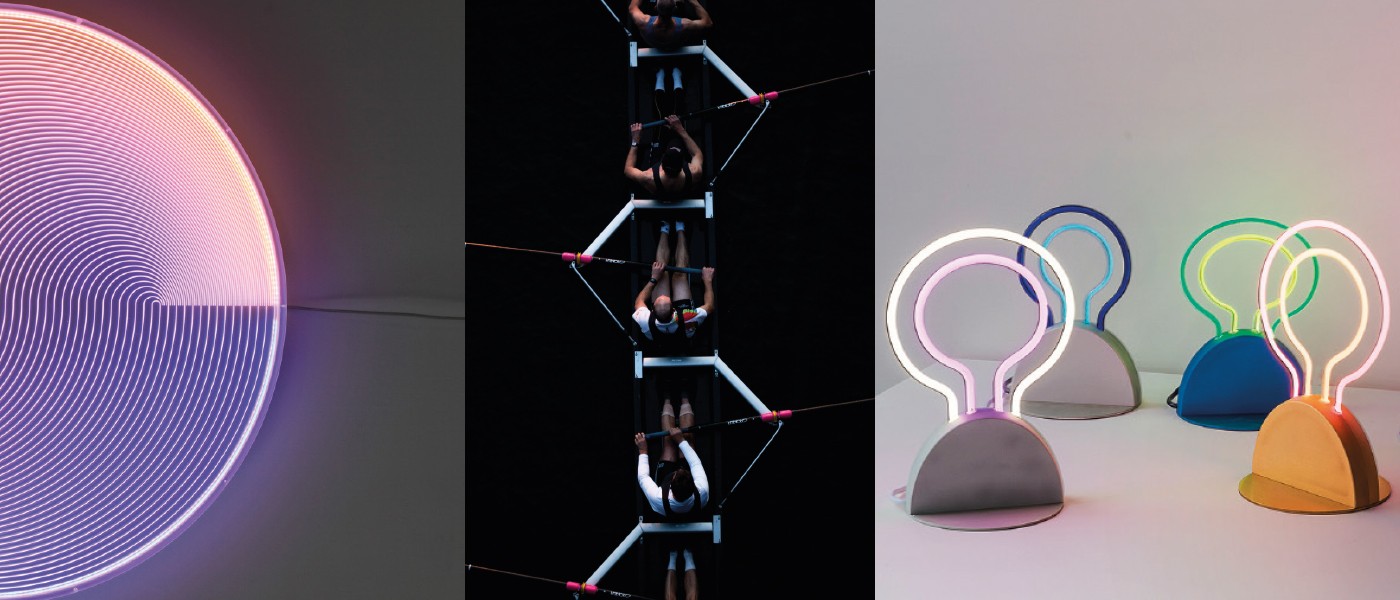 Tech innovation, hybrid smart & sports inspired
#ceramic #titanium #high-tech #spaceage #cuttingedge #pioneering #mixedmedia #multifunctional #smartwearables #alwayson #activitytracker #connected #digital #technical #adventure #enjoylife #highperformance #aviation #hiking #waterwatches #chronographs
Tech innovation, hybrid smart & sports inspired
#ceramic #titanium #high-tech #spaceage #cuttingedge #pioneering #mixedmedia #multifunctional #smartwearables #alwayson #activitytracker #connected #digital #technical #adventure #enjoylife #highperformance #aviation #hiking #waterwatches #chronographs
Tech innovation
Over the past few decades, we have witnessed a steady progression of watch brands utilizing new and unusual materials for their cases, movements and straps. Watches using avant-garde materials most often also have innovative shapes that run the gamut from three-dimensional space-age-like designs to architecturally inspired rectangular shapes, and sometimes even classic rounds. Additionally, the materials used warrant unusual finishes and textures all in keeping with the consumer who wants something special.
Aesthetic: bold, daring, unusual, eye-catching, alluring
Materials: carbon, engineered ceramic, sapphire, aluminium, patented alloys

Yunik, De Grisogono, Hublot
Hibrid Smart
From the tech brands, sleeker watches in black or white with bold colour screens comprise the next generation of smart watches. The hope among traditional watch brands, is that the young consumer will eventually be in the market seeking more sophisticated watches. Urban-chic aesthetics with a sporty edge – typically in round shapes – denote the look of the newest connected and hybrid watches. Traditiojnal brands are happy to infuse their watches with colourful straps and dial accent hues.
Aesthetic: technical, computerized, digital, advanced, activity oriented
Materials: titanium, steel, rubber, nanoceramic

Frederique Constant, Michael Kors, Alpina
Sport Inspired
Thanks to technology, we can climb the highest mountains, explore the depths of the seas and soar across the skies as paragliders or pilots. Sports watches are built to last, and to offer form and function commensurate with our needs. As nano-technology enables watch brands to build smaller parts and create smaller calibers, sport watches are no longer big, ugly monsters. They are sophisticated yet rugged and highly durable. Black remains the strongest colour for sports watches, but it is generally accented by bold hits of colour: a splash of red, blue, green or yellow. Round is typically the case shape of choice for sport watches because it sits nicely on the wrist, but cushion-cornered shapes are about to enjoy a rebirth.
Aesthetic: bold, rugged, stealth, lifestyle inspired
Materials: rubber, titanium, ceramic, carbon fibre, steel, padded leather

Paul Picot, Omega, Giuliano Mazzuoli