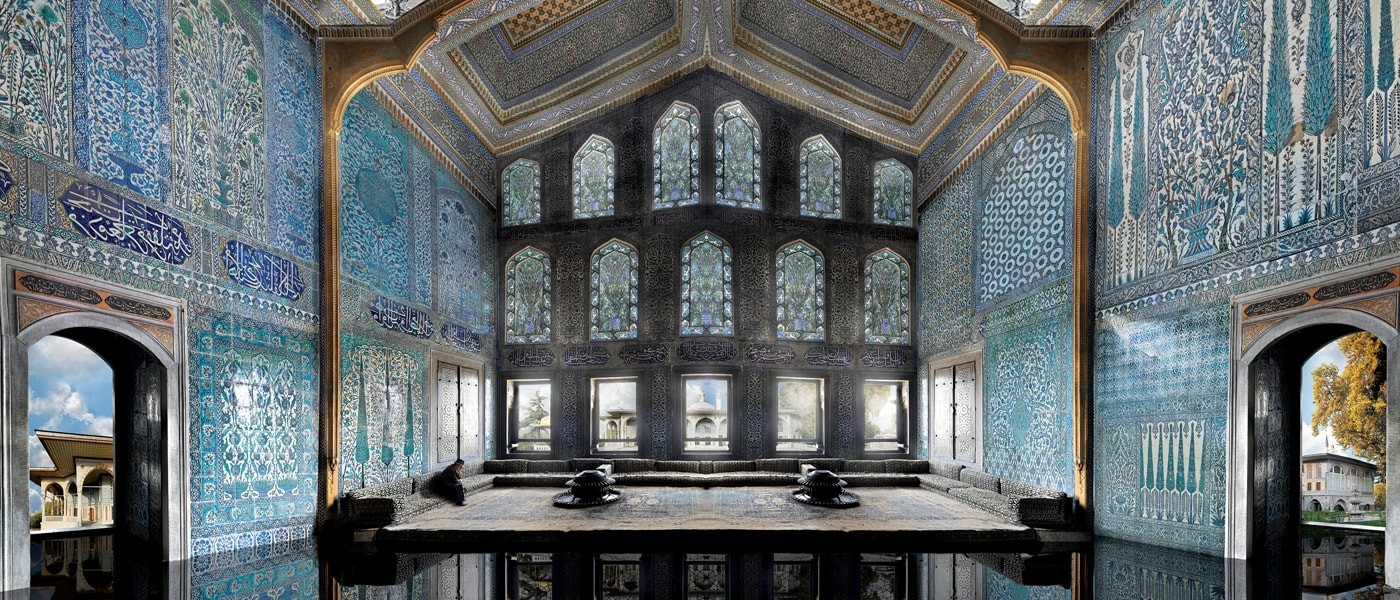 Ancient Signs
The new meaning of globalism
Ancient Signs
The new meaning of globalism
The concept of globalism goes back many generations, when explorers, merchants and scientists were moved by curiosity, ambition for discoveries, new frontiers and territories, in search of "the new world". However, the world as we know it now brings with it nationalistic sentiment; the global economy has disrupted local production; the bankers and politicians underestimated human rights and local cultural needs. The dynamics of distribution and products are at the click of a button on our smart phones, and leisure is digital consumption.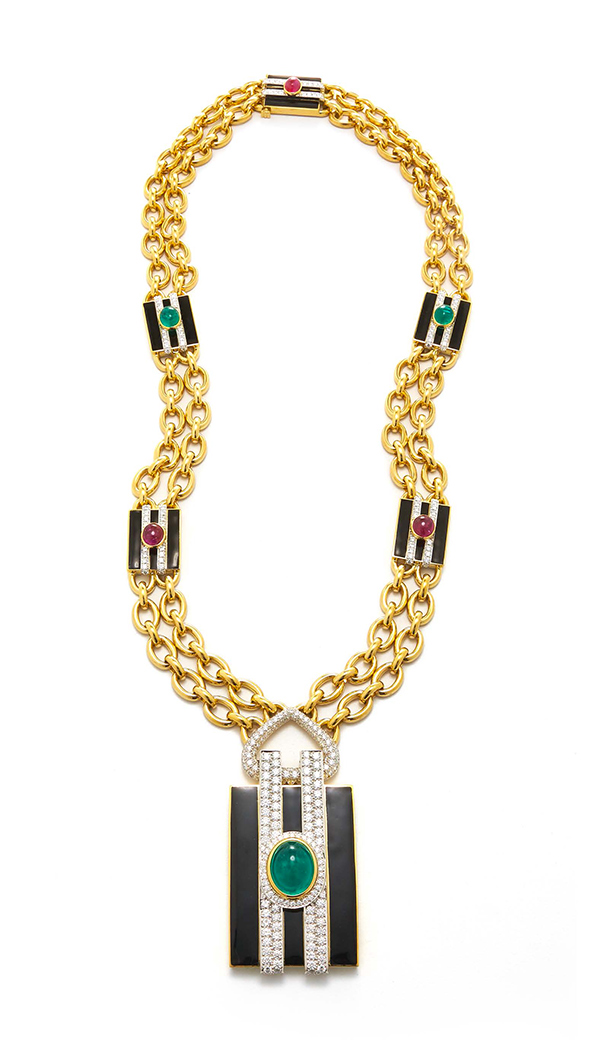 Ring by David Webb. As seen in Trendbook 2018+.
We are once again looking for "the new world": a new utopia. There is a strong reaction against homogeneity and poor quality mass production that has pushed consumers toward hand-made, locally produced goods. A new breed of entrepreneurs, independent designers, artists and bench makers is re-discovering hand-made and "do-it-yourself" activities and products. Challenging times seem to nourish and inspire creativity as arts and crafts movements flourish for the first time in decades.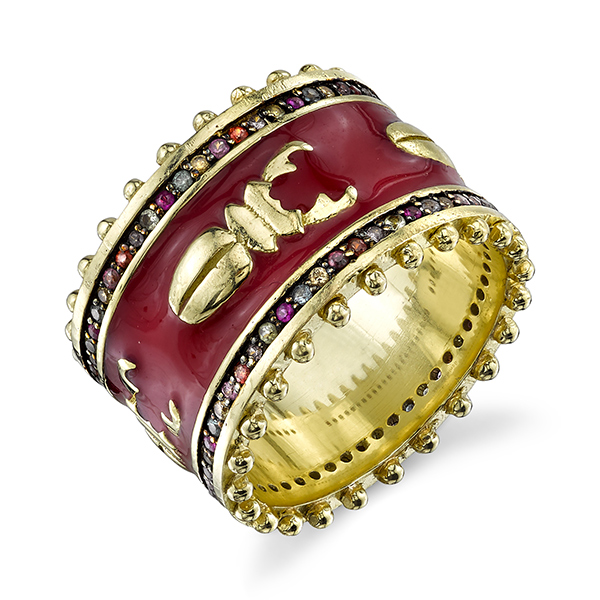 Ring by Daniela Villegas
Multicultural society brings new inspiration and ideas from food to fashion, design and décor. A deep sense of cultural heritage arises, creating tensions and contrasts at times, as well as new aesthetics and philosophical visions. The digital and physical traveller sustains artisans and hand-made products that can be developed with the support of technology such as 3-D printers, laser cutting, digital printing, etching and photography.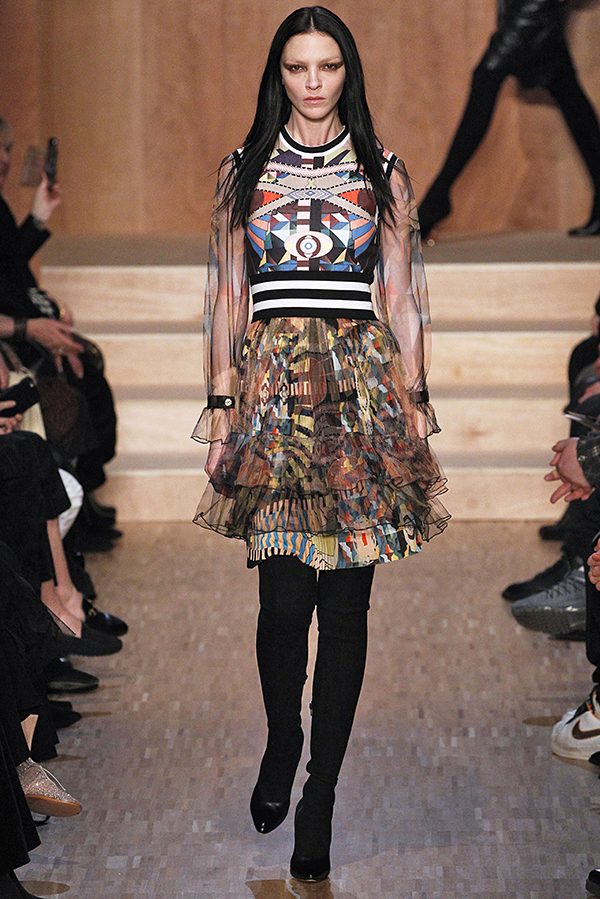 Givenchy AW 2016-17 @ indigitalimages.com. As seen in Trendbook 2018+.
A modern hippie, or a digital-boho as represented by Alessandro Michele for Gucci, combines extravagant styles and patterns. Flashy 1980's elements are combined with flamboyant free styling as seen in the 1970's. Exotic silhouettes, unusual couture-sleeves, golden surfaces, and a Middle Eastern royal atmosphere spice up our fashion seasons. Fabrics are rich and elaborate as seen on the runways of designers such as Tory Burch and Libertine. At Elie Saab, Middle Eastern architectural elements and mosaic patterns are used. The details consist of tassels and thread fringes.
Le Silla, selected LUISA VIA ROMA, www.luisaviaroma.com, image courtesy TRENDFORTREND.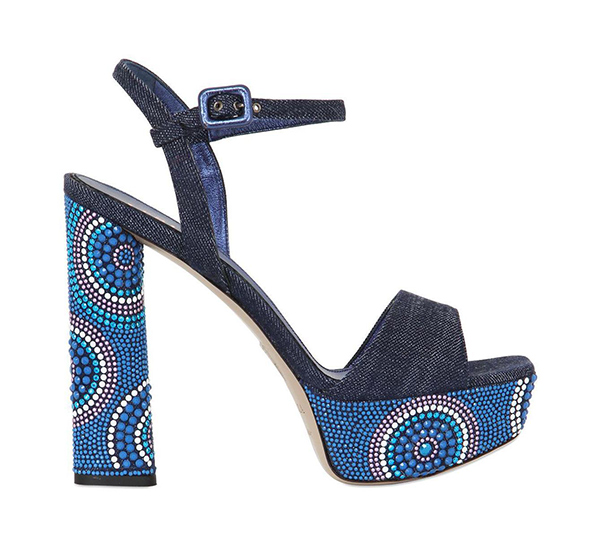 As seen in Trendbook 2018+.
Ancient cultures fascinate a large segment of consumers from the Millennials to Generation X. These consumers borrow items and aesthetics from different cultural heritages. From the use of precious exotic patterns to magical symbols. It is important to appreciate and not appropriate, as these elements are often connected to tradition or even religion. Ancient cultures, and the exploration of them, represent a time in history when there was still a sense of mystery. Today, all the knowledge of the world is one click away on the internet search engine of your choice.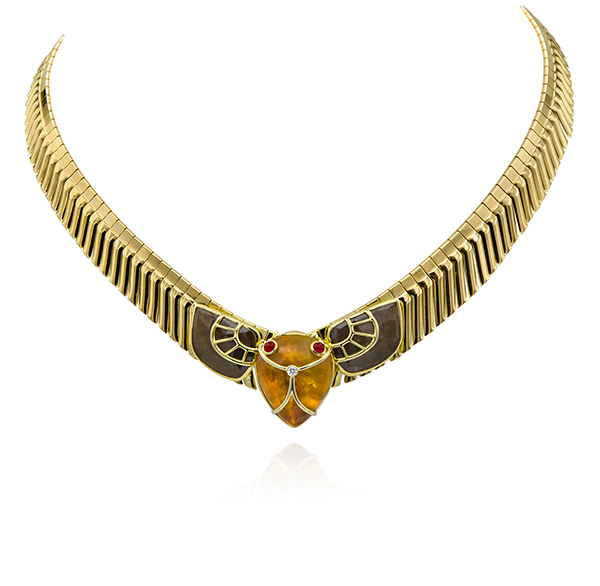 Necklace by Alessio Boschi
Egypt stands out from all the different ancient cultures and empires as the most dominant in terms of inspiring and influencing. A new wave of egyptomania has shown up among the fashion crowd and is reflected in the use of hieroglyph and pyramid prints. The bold contrasts and colour combinations used in ancient Egyptian art is also evident, as seen in the image of one of the looks from Givenchy's AW 2016-17 collection above.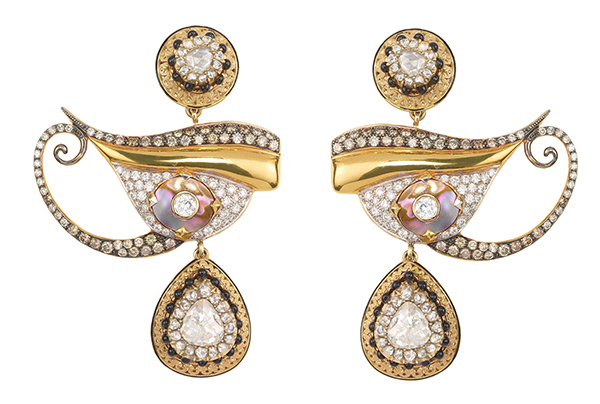 Earrings by Sylvie Corbelin. As seen in Trendbook 2018+
In the sparkling world of jewellery, international emerging designers use hieroglyphs and ancient Egyptian symbols as design motifs. The Eye of Horus comes in the form of diamond encrusted chandelier earrings by Sylvie Corbelin. Scarabs, with and without wings, are evident in a manifold of collections by designers and brands such as Aurelie Bidermann, Featherstone Design, and Alessio Boschi.
The triangular shape of the pyramid is also used as a geometric and more abstract motif. Often multiplied to form a pattern, it is both created out of enamel as well as negative space in the form of cutouts or open structures.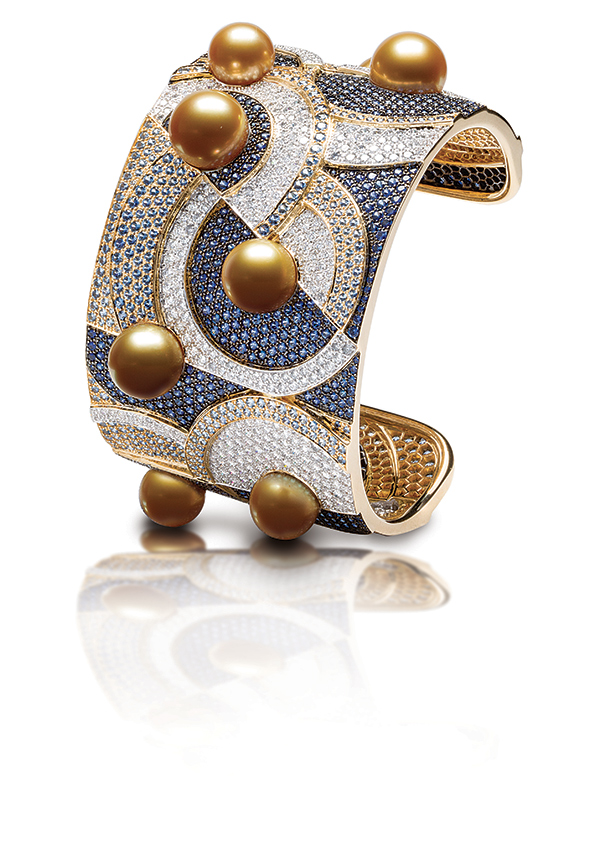 Bracelet by Jewelmer. As seen in Trendbook 2018+.
Mosaic tiles and patterns are used too and are evident in both fashion and jewellery. It echoes the Byzantine empire and Middle Eastern arts and architecture. In jewellery, different gemstones are combined to create the mosaic effect. Brown and yellow diamonds complement blue sapphires and aquamarines. Different sizes and cuts are mixed to create interesting, three-dimensional effects that give depth to bracelets and rings.
Today's explorers and travellers live in a borderless world as they go on both online and IRL adventures across the globe. They search for inspiration, new experiences and ideas. The new meaning of globalism is re-considering and re-evaluating cultural differences; respecting human rights and local economies; and recuperating heritage and tradition.