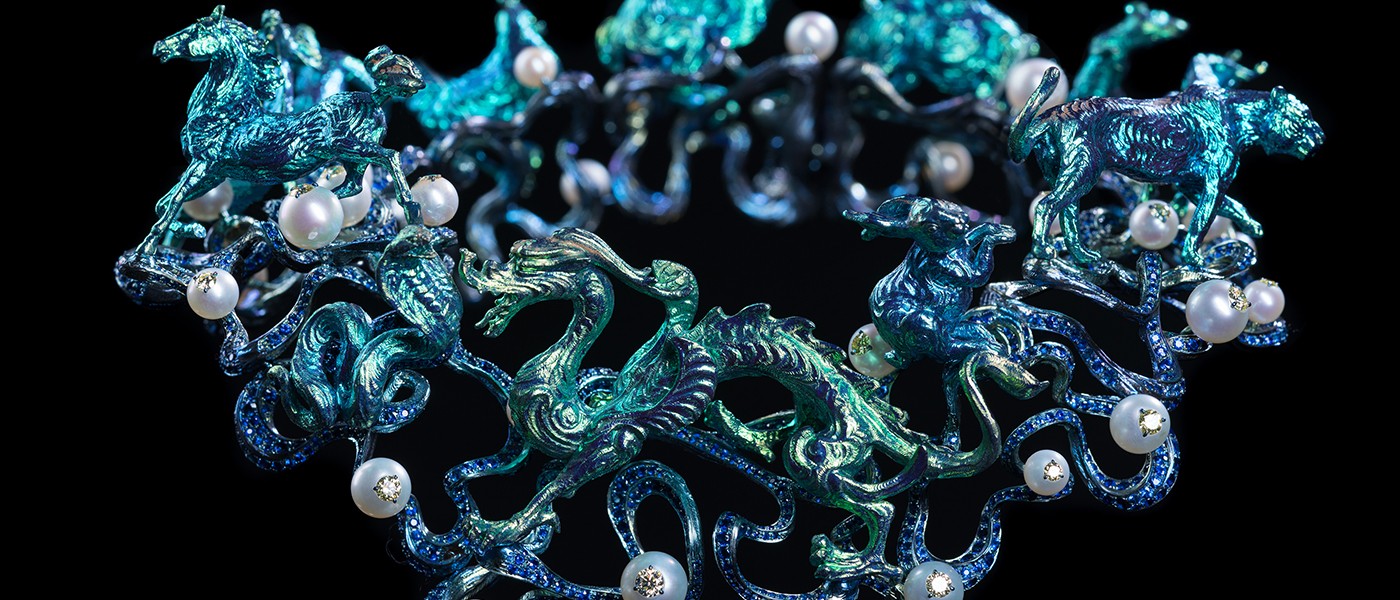 Art & Design - The multidisciplinary merger that elevates the jewellery experience
#artjewellery #newnarrative #personalexpressions #identities #artpatron #artimpact #socialcollaborations
Art & Design - The multidisciplinary merger that elevates the jewellery experience
#artjewellery #newnarrative #personalexpressions #identities #artpatron #artimpact #socialcollaborations
Art and Design are closely related. However, functionality counts the most. Jewellery after all is a wearable art.
Art creates narrative, an extension of the expression of the artist.

Image source: Salvador Dali's Mae West Lips Sofa
Narratives provide a frame of reference to the life of the one who shares them, both for themselves and for the audience/consumer.
Through this sharing of narratives, participants' identities become apparent and allow stronger relationships to build.
That is how we see more and more designers identifying themselves as artists, showcasing to a niche through art galleries that speak for the soul of their designs.

Image source: Salvador Dali The Eye Of Time, Salvador Dali Cultured Pearl And Ruby Brooch
Moving away from a commercial mindset, Artists view their work as feelings, concepts, expressions imparting power, beauty and meaning before bringing them to life.
Modern connoisseurs view jewellery as a form of self-expression and when they identify themselves to each unique narrative it elevates the value of the piece into an emotion that cannot be given a price.
One of the validations of this phenomenon is the TEFAF Maastricht art fair, where fine jewellery shares the spotlight with museum-quality art, antiques and design spanning 7,000 years of art history.

Image source: Tefaf
It is an unparalleled attraction for private collectors, museum curators, patrons, art market professionals, and art lovers from all over the world.
The artists' jewellery market has been on the up for the last decade.
With help from several specialist galleries, the works of art are found in auctions as well as specially curated exhibitions.

Image source: Wallace Chan, Aude Mathon
Artists' jewellery most often features in jewellery sales, but some auction houses stage specialised sales, like Christie's online with "Art as Jewellery" in 2016 and 2017 and Piasa in 2015 and 2017.
When it comes to brands, once a conventional jewellery industry that employed designers and artisans as silent contributors, is now driving collaboration via innovation.
Sometimes two different personalities, brands and names pull in their joint consumer base to offer a unique outcome fusing their strengths.
The visual artists, painters or sculptors, for whom jewellery is not their usual line of work, collaborate to bring newness in jewellery. This often gives a chance to brands to make a social impact.
"One should either be a work of art, or wear a work of art," said Oscar Wilde. This encompasses jewellery too.

Christie's Art Nouveau