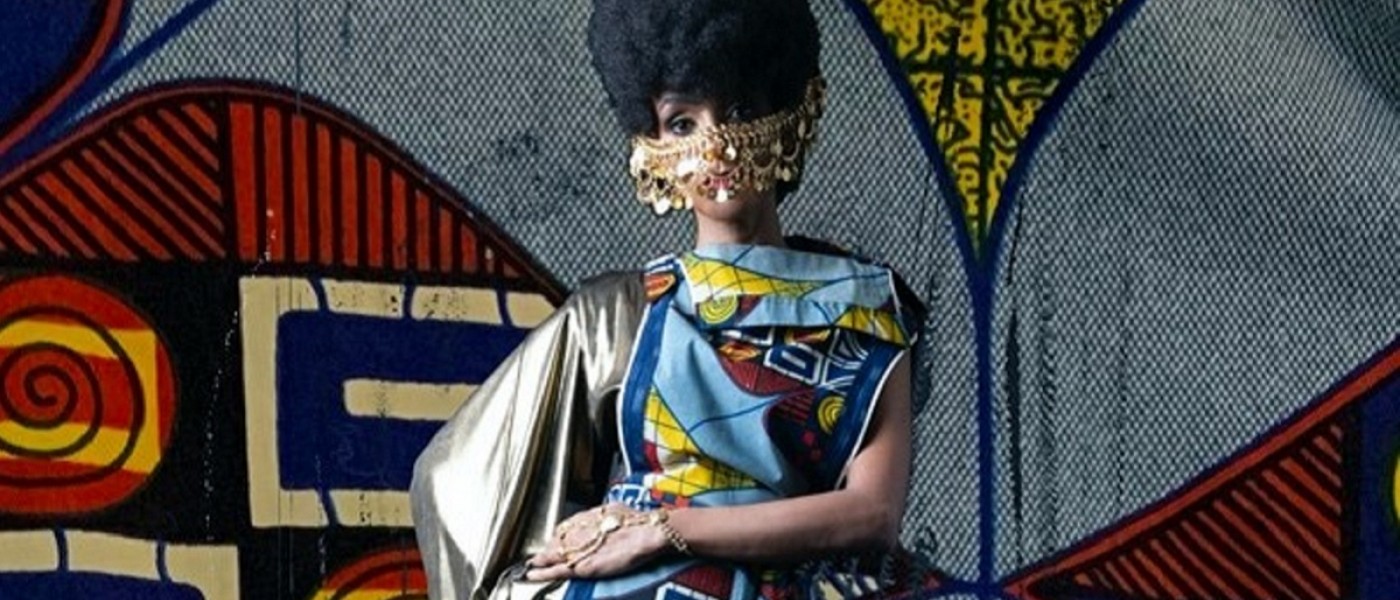 BLACK TO THE FUTURE
Imagining possible sci-fi futures, without oppression, rooted in African ancestry
By Geeta Kaur Dhiman
BLACK TO THE FUTURE
Imagining possible sci-fi futures, without oppression, rooted in African ancestry
By Geeta Kaur Dhiman
From incredible utopias to interstellar worlds, Science fiction and fantasy genres have long been used to explore the different ways humanity could exist when envisioning the future. Imagination is one of the core characteristics of Afrofuturism, when we contemplate about the future, it's not just a matter of what, but who we imagine.
Afrofuturism is a term that was coined in 1993 in Mark Dery's essay "Black to the Future," although the genre existed before then and the movement has continued into the contemporary era. Ytasha L. Womack, author of Afrofuturism: The World of Black Sci-Fi and Fantasy Culture, elaborates that the genre "combines elements of science fiction, historical fiction, speculative fiction, fantasy, Afrocentricity, and magic realism with non-Western beliefs. In some cases, it's a total re-envisioning of the past and speculation about the future rife with cultural critiques."

Credits: Finchitua+ Marei New York
The United States has a 403-year history of racism, enslavement and segregation that has left people of the African Diaspora feeling displaced and lacking a sense of "home." Languages, religions, and entire cultures were abolished and forbidden. Access to information and communication were destroyed. Many Black Americans don't know their roots or ancestry, they just learnt to survive.
Art that comes out of this genre challenges the world as it exists now. Afrofuturism is a cultural aesthetic that tackles themes such as feminism, alienation from your people, the grotesque, and reclamation of one's identity through their roots. Imagining possible sci-fi futures, without oppression, rooted in African ancestry.

Credits:

Marei New York , Designer Khalida Ali +Stylist photography Beoncia Dunn
Afrofuturists develop new identities of their own creation instead of those bestowed upon them by a society that defined them as subordinate, from slave ships to spaceship and Africa as an Alien Future. Alike a transfixing sci-fi story, where a leader emerges in a civilisation on the brink of extermination, one who's able to harness both traditions and technology to defeat evil overlords.

Credits:

Marei New York + Finchitua
Being able to see yourself at the centre of a story has great power, according to Womack: "Empowering people to see themselves and their ideas in the future gives rise to innovators and freethinkers, all of whom can pull from the best of the past while navigating the sea of possibilities to create communities, culture, and a new, balanced world."
Afrofuturism entered into the mainstream, owing to a defiant and creative generation of African-American pop culture. It's an immersive experience of collective story telling forms but through a contemporary lens- such as sci-fi literature, art, music, photography, fashion and movies.
Subsequently a fashion subculture has emerged, sought to empower black communities through forging a new self-defined visual identity. One that reclaims ancient African traditional attire, remixed with superhero textiles, technology and technicolor hair.

Credits: Glover Marfo + Finchitua + Ammanii
Jewellery draws on historical references and the use of avant-garde shapes reminiscent of armour or imbued with symbolism and heritage such as divination masks, Maasai collars, Egyptian and Adrinka symbols, and crowns inspired by ancient royals or African deities. They elicit power, protection, success and healing. There is a shared journey of hope and revived dreams translated in jewellery that fits with this genre, which can be made out of a wide variety of materials from animal horn and cowrie shells to the highest quality luxury materials.

Credits: Adele Dejak + Jiamini Kenya + Ammanii
Afrofuturism is not just another way of telling stories, it stands as a symbol of hope, both in the past and present.