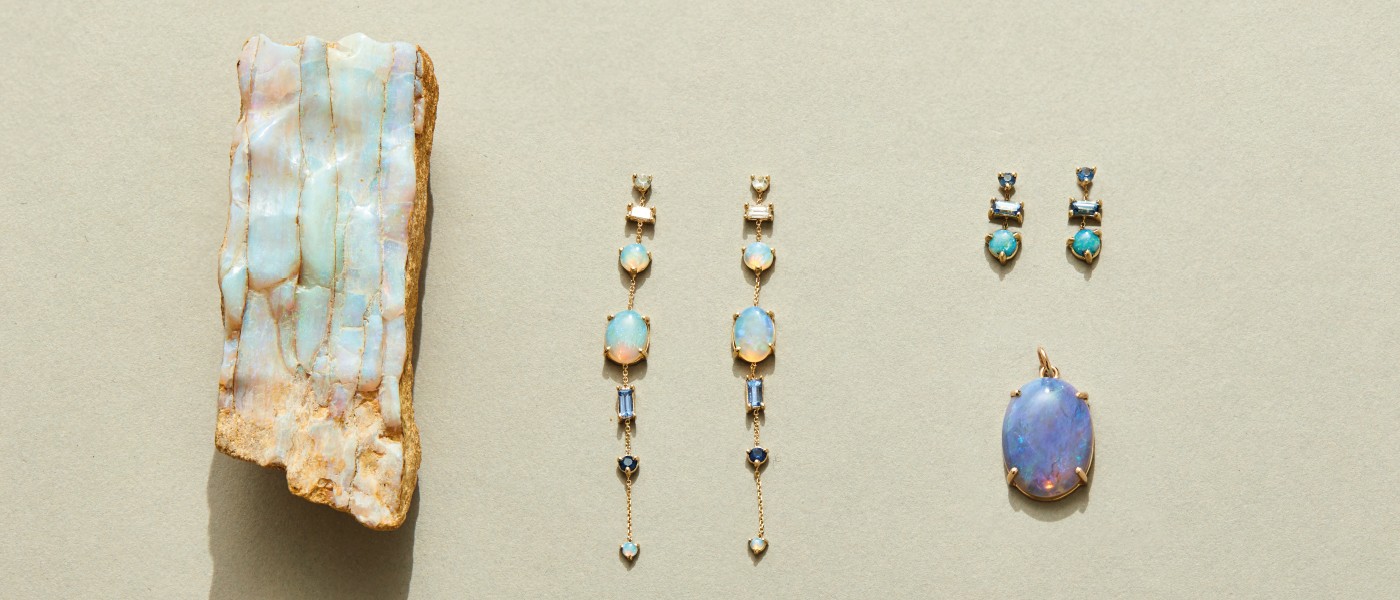 Blurring the lines of luxury
Complex, interesting, uncommon looks, slightly asymmetrical – still beautiful, but not too perfect
Blurring the lines of luxury
Complex, interesting, uncommon looks, slightly asymmetrical – still beautiful, but not too perfect
We are intrigued by things that don't quite seem to fit. When we see a symmetrical pattern, our brain can interpret it quickly, and we feel at ease. However, if there is an asymmetrical pattern or complex design, our brain lingers on it to try and decipher it. This gives us a slightly uneasy feeling, yet we are drawn to it and are fascinated by it at the same time.

Wing Yau, Wwake, Shihara, Alessandro Simonetti
Asymmetry does give designers a creative boost. Innovative and experimental mash-ups of contrasting shapes and colours are making their way into the world of fashion and jewellery. Wearing a precious statement piece of jewellery today is like pairing frayed, ripped jeans with a chic pair of designer shoes. I's more unexpected. The new generation of consumers likes to mix sensibilities and codes. They like to wear whatever mix they feel on that day. Millennials are increasingly interested in asymmetrical jewellery; earrings are being uncoupled creating mismatched shapes, sizes, different coloured stones, while rings and necklaces are being deconstructed.

Wing Yau-Wwake (anelli, Shihara, Wing Yau, Wwake
Lately fashion collections are all about dramatically asymmetrical pieces. From high-low dresses to tunics cut at an angle, many designers worked considerable asymmetry into their shows. The idea is to bring together different pieces in one single ensemble, resulting in a patchwork effect using everything we'd like to wear all at the same time. The lines between ready-to-wear, street style, casual, utilitarian, and couture are blurring, paving the way for a more inclusive, less stereotypical way of thinking about fashion.

Alessandro Simonetti
In catwalks we are beginning to observe a wider range of models, reflecting a broader spectrum of types of beauty – the curvy kind, the brown kind, the transgender kind and the older kind.
Progress is a slow process. But now is the time for the industry as a whole to step up and make a stronger commitment to a more inclusive, less perfect beauty spectrum to better reflect what women – its consumers – actually look like.