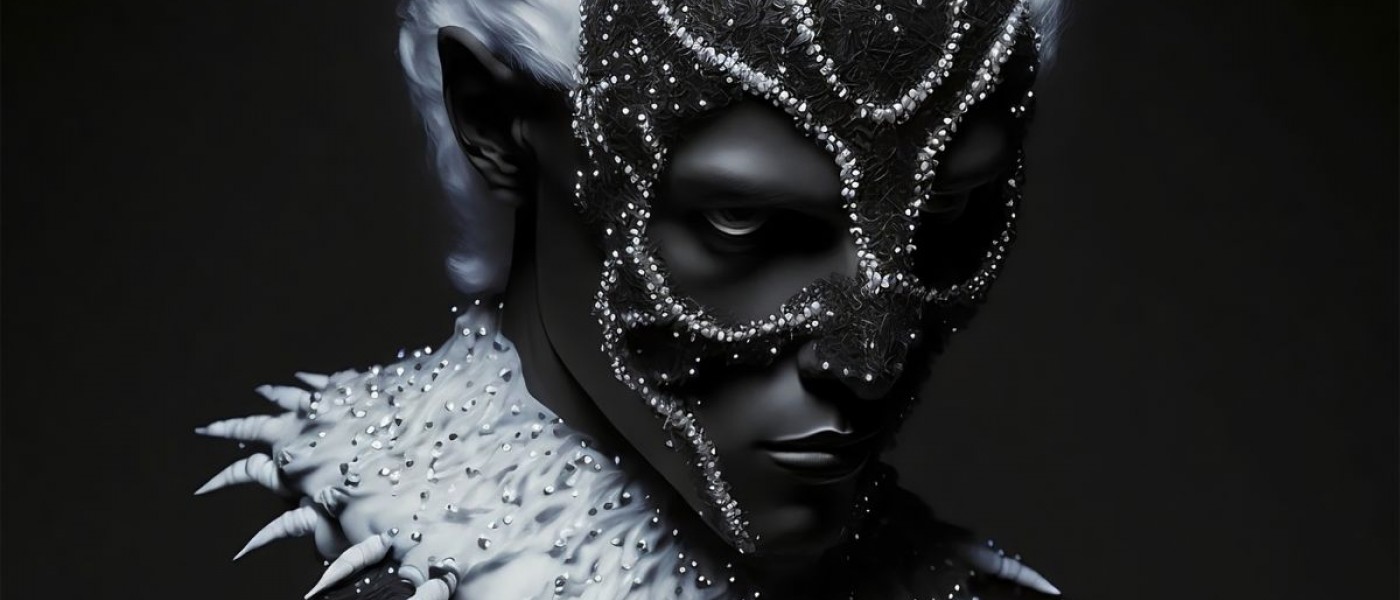 Chiara Passoni and Teresa Milheiro imaginary. Macabre symbolism, craving for a raw and primordial appeal
By Geeta Kaur Dhiman
Chiara Passoni and Teresa Milheiro imaginary. Macabre symbolism, craving for a raw and primordial appeal
By Geeta Kaur Dhiman
Credits: @doopiidoo
There is a captivating fascination with primordial elements in design that is a testament to our timeless connection with nature and our desire to tap into its energy. This design aesthetic empowers and enriches the wearer, allowing them to embrace the raw beauty of the natural world. AI serves as a catalyst in magnifying this allure by marrying ancient aesthetics with contemporary innovation. As we step into the future, the potential for this design aesthetic is limitless, promising exciting new creations that further blur the line between the ancient and the modern.

Credits: Chiara Passoni
In the realm of jewellery design, few names resonate with the passionate pursuit of primordial aesthetics. Chiara Passoni's jewellery designs are a harmonious blend of material, technique, and texture, all meticulously crafted. She embraces unconventional materials such as fossilized bone and meteorite fragments, imbuing her pieces with a sense of mystique and projecting an aura of assertiveness.

Credits: Chiara Passoni
Sharp teeth symbolize predator-like qualities such as strength, protection, and the ability to defend oneself. Chiara Passoni dedicated her first collection to endangered sharks, combining gold, silver, diamonds , blue topaz and sapphires with fossilized shark teeth (about 500 million years ago). Capturing the essence of ancient power and curiosity, she has translated it into wearable art that connects with our primal nature, inner strength and ferocity.

Credits: Chiara Passoni
Teresa Milheiro's designs offer a refreshing departure from the ordinary. With limited-edition pieces, she conjures a world where ancient power and contemporary aesthetics seamlessly intertwine. The textures of her jewellery mimic the roughness of nature, reminiscent of the jagged edges and primal strength found in ancient artifacts. Milheiro fearlessly embraces unconventional materials, including fossils, lava stones, and weathered metals, harnessing their inherent beauty and infusing a sense of untamed mysticism.

Credits: Teresa Milheiro
As AI continues to impact design and fashion, we can expect to see more innovative and captivating designs that merge the primal with the modern. Trained on historical and cultural references, AI technology is pushing boundaries and highlights the infinite potential of human creativity.