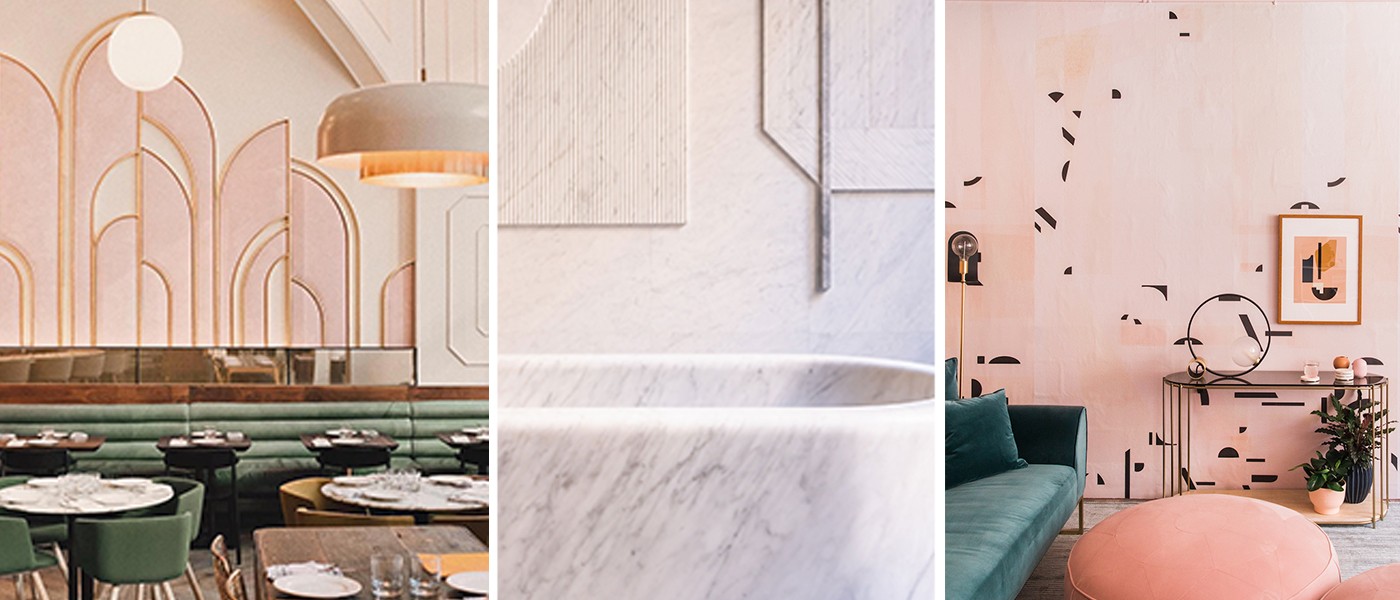 DECORATIVISM - A century of evolution of Art Deco
#Streamlined geometries #Trapezoidal #Rectilinear #zigzagged #Triangularshapes
DECORATIVISM - A century of evolution of Art Deco
#Streamlined geometries #Trapezoidal #Rectilinear #zigzagged #Triangularshapes
The nostalgic mood that drives our search for optimism brings two design jewels of the past together creating design Populuxe of modern-day luxury.
A true modern re-interpretation of styles and influences of the 1920s, showing history really does repeat itself. Designers have blended elements from a century ago and made them relatable and desirable for a new generation by achieving an ideal balance of both masculine and feminine. A revival of this trend is a symbol of better times and a longing for a more decadent style.

Alessa Jewelry, Picchiotti
Today we are tired of continuous digitalization of products and spaces: we seek refuge, a cosy, warm space where we can feel well. While centring modern lives around wellbeing, comfort, and sustainability, Art Deco sets a perfect contrast between cold technologies and warm comeback styles. Modern Deco references the opulence and glamour of the original Art Deco era, filtered through a modern sensibility with a fresh, playful and sometimes minimal style.
The style is recognized by its use of geometric shapes, clean lines, and surrealism. Because this style was so closely tied with a feeling of sophistication. The stark contrasts and eye-popping elements were all crafted to grab attention and make products more desirable. Strongly influenced by Cubism, Futurism, Aztec designs and industrial machines. Designs are dominated by triangular shapes, stepped patterns, chevron patterns, pyramids, curves and sunrays. All of these influences filtered down into jewellery design, making Deco jewellery unmistakably recognisable.

Alessa Jewelry, @bxxlght, Picchiotti
The jewellery is defined by a look for very defined space, specifically empty or negative space. The balance of heavier lines and empty space brings these designs to an equilibrium. We see a combination of two colours that are used heavily rather than a more diverse palette to add visual interest. Enamel continues to gain momentum in jewellery adding a playful vibrancy to styles.
Pretty pastels and primary colours represent an exciting new approach for surfaces, appearing as a joyful reinterpretation of retro inspirations. Bold, graphic shapes are lacquered in pop colours. The eternal black and white colour combination is revived in fanciful Deco-inspired jewels, enamel, and mini pavé. Feminine colour palettes are offset by geometric cuts and sharp angles.
As a notable style across the world, the Deco movement influenced various other aspects of design. Jewellery features these details with gem cuts and settings. Diamonds in Asscher Cut, Old Mine Cut and French Cut, while cabochon gemstones in vivid colours pop out opulently. A retro mood plays out all over jewellery, with designers referencing 20th-century aesthetics with a new, contemporary edge.

Roberto Bravo, Qayten, Stephen Webster
As people de-construct their own identities more freely than ever, "one-of-a-kind" settings are increasing due to the personalization demand of consumers craving to showcase a glamorous, rebellious eccentricity. Dual purpose jewellery makes a comeback with this. The earrings which would split in two, allowing the shorter piece to be worn during the day. Then the other part is attached for evening wear. These earrings were called day and night earrings. Earrings become longer, while vintage-inspired constructions for refined ladylike necklaces include multi-rows of pearls and delicate diamond patterns.
Swinging embellished fringes and tassels pay homage to the Flapper, giving movement and shine to dainty designs. Vivacious geometry meets Asian influences, with the demi-parure's comeback in new fashionable formats.