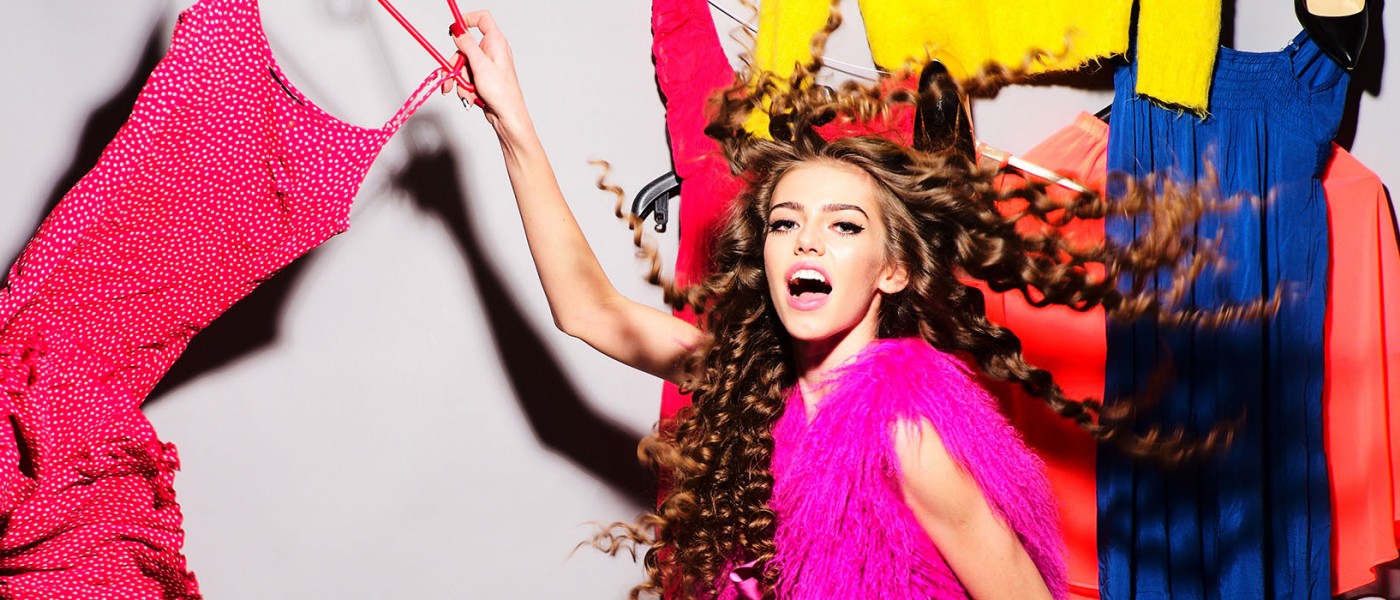 Diamonds Sector During the Digital Era
Chief Editor Paola De Luca speaks with Market Expert Rebecca Foerster
Diamonds Sector During the Digital Era
Chief Editor Paola De Luca speaks with Market Expert Rebecca Foerster
It is not news that the Digital Era has forever transformed our lives and we are still not aware of the dramatic changes and opportunities ahead.
Marketers are facing new challenges between the online and offline realities, the psychographic and demographic clusters and global vs. local. Retail chains and corporations are not equipped to shift strategies rapidly and seem confused on what consumers want.
The ultimate is the Millennials, the largest demographic cluster after the Baby Boomers, the generation born after the second world war. Yet Europe and Japan's generation X, those in their 45's and above represent the largest segment of society.
Values have changed and the perception of global brands have outgrown the market needs. It is not a coincidence that emerging independent designers are growing, that artisanal and handmade products are back and small innovative brands are raising from the underworld. LVMH is hiring unheard of designers to run the few last remaining Global Brands from the previous century.
The Jewellery sector is still very conservative. Consumers are always ahead of what the market has to offer. Experiential Luxury is not only the present, but the future. Storytelling, meaningful design, alternative materials, new forms of communication and distribution are the new frontiers that we need to explore.
Brand Values - Diamond Industry
Jewellery - Modern Design – Strategies
Social Media - Customisation
Personalisation

Leo Schachter Diamonds
We spoke with Rebecca Foerster, Director of Marketing of Leo Shachter, and she shares her 25 years of experience with our readers:
Diamonds still hold an important place in the Jewellery industry although there are some challenges to overcome. The current attribute-values of the stone symbol of love for the new generation are : Brand values - Jewellery - Design strategies - Social media - Customisation
The Modern Consumer
The new Generation relates to brands that have the same values as they do. Fashion diamond jewellery is suffering because of the lack of modern design and the ability to buy beautiful costume jewellery to make a big statement is a huge expense. Most of today's consumers still believe in engagement and diamond rings and in that the natural coloured diamonds, rough diamonds and fancy shapes have become more popular because they are unique and express individualism. We do see more and more consumers looking for diamond alternatives such as pearls and coloured gemstones however diamonds still remain the number one choice.

Leo Schachter Diamonds
Lifestyle changes and their effect on the market.
Economic factors greatly affect the sector wherein we have the first generation who will never make as much money as their parents. Therefore choices become difficult and strategic - many couples are waiting longer to get married, many are not getting married at all. As an industry, we need to make the diamonds significant and special again. We can do this by telling the story of a diamond's journey, stories about how Diamonds Do Good.
More women have disposable income and are also living single worldwide. Products should attract women and marketed to encourage self-purchase, the new area of opportunity. Diamonds do stand for love and not just between two people but love of oneself, love of beauty, Life...

@ Fotolia
The Offline and Online commerce
Online commerce is affecting retailers but not to the extent anticipated. That does not mean that we can ignore or discount the effect. Creating in-store theatre and experiential marketing tactics should draw consumers to brick and mortar. Improved service from well trained sales associates who can be trusted as advisors is a must. Social media is a very powerful tool that retailers must learn to use to create their own communities that engage consumers and make them trusted as a brand. If the consumers believe in the values of the retailer they will connect and want to shop from their brand. Also marketing unique brands that have relevant stories that cannot be found online gives them exclusivity and a reason for the consumer to come see them.

Leo Schachter Diamonds
Synthetics and Re-cycled Diamonds
I think Synthetics will be something we cannot ignore and need to learn how to embrace. As diamantaires and retailers, we need to market ourselves better with clear value propositions and reasons to buy. Re-cycled diamonds are coming to market in a more sophisticated and appealing way that consumers will trust and consider as options for both selling and buying.
The US Market
The US market continues to be stable and will remain the largest jewellery and diamond market in the world for many years to come. There will be more industry consolidation on both the manufacturer and retailer side but it will be a good thing in the long term. Manufacturers need to be more strategic in their approach and offer value beyond just product.

Leo Schachter Diamonds
Emerging trends in Diamond marketing
The most relevant emerging trends are primarily in social media, experiential marketing such as virtual reality and events; customisation and personalisation of products. Digital and targeted marketing is very important to drive consumers into stores. Apps become more important as tools to get consumers to connect to brands as does CRM to develop relationships with consumers and keep their loyalty.

REBECCA FOERSTER
EXECUTIVE VP STRATEGIC PLANNING AND MARKETING
Over 25 years' experience in luxury marketing working with brands such as Estee Lauder,Elizabeth Arden & Revlon, transitioned to the jewelry industry as Vice President of Marketing for Frederick Goldman and then moved to Rio Tinto Diamonds to set up the first US Representative Office as Vice President.
Rebecca is now the EVP of Strategic Planning and Marketing at Leo Schachter. Her industry experience gives her a strong understanding of the entire diamond pipeline and supply chain and a good perspective on the industry today and it's future