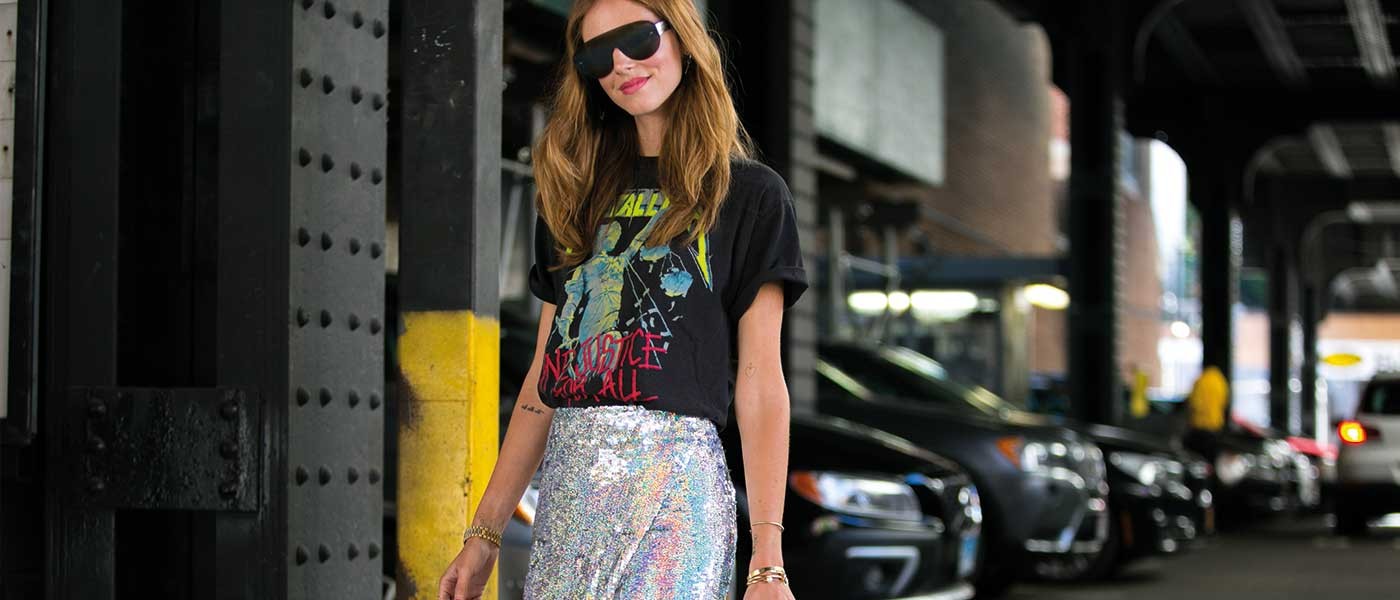 Digital Surrealism
Pixels and glitches turn into nostalgia in the eyes of Millennials
Digital Surrealism
Pixels and glitches turn into nostalgia in the eyes of Millennials
Humanity has always been fascinated by the future and probed possible -- either catastrophic or idyllic -- scenarios to come. We have entered into the digital era yet we have only just passed the doorstep. With the speed in which technology and science are developing, comes both a curiosity for and a fright of the future. In the struggle between the past-present and future lies the search for new metaphysical frontiers, parallel worlds and the instinct of survival.
The upcoming seasons will revolve around a renewed sense of introspection mixed with technology and fantasy, focusing on new theories and creations. In the wi-fi society the ultimate goal is to find a balance between offline and online realities. We are losing our natural instincts while obtaining a new set of cognitive, technological skills. The cyberspace is a world without borders and within it is the possibility to be whoever we want to be. Online we are ageless and genderless, and our digital personas are also pushing the boundaries for who we are In Real Life (IRL).

Necklace by Supreme Jewelry. As seen in Trendbook 2018+
Generation Y, or the Millennials, is the bridge between the analogue and the digital. Unlike the generation following them (so-called Generation Z, the Information Generation, or iGeneration), the Millennials actually experienced a world without wireless internet, smartphones and social media. They have integrated technology into their everyday lives and are constantly connected, yet they still possess a sense of skepticism towards our digital future.
Computers and technology have evolved with increasing speed since the '80s and '90s. Today, things we could only fantasise about have become reality: 3D printing, virtual and augmented reality, holograms, and so on. Growing up using Windows 95 and playing 8-bit video games, the Millennials have a soft spot for visible pixels and digital distortions. It brings them a sense of nostalgia in a world where everything is seemingly perfect, edited and filtered.

Bag by Roger Vivier. Selected My Theresa (www.mytheresa.com). Image courtesy TRENDFORTREND
These seasons oscillate between technology, scientific innovations and the resilience of the past. The new retro-future wave is a sub-genre dramatically increasing in the last couple of years. This trend is especially evident online and on social media where the hashtag #vaporwave provides the ultimate blend of '90s and '80s aesthetics; anime, retro computers, digital glitches, and neon lights. The music, cinema and fashion industries, always sensitive to social and artistic changes, are already capturing this phenomenon.
In fashion, this aesthetic is translated into metallic and glossy finishes. Silver and colours such as blue, pink and purple transmit a digital atmosphere. It takes a darker turn when paired with black leather and dark sunglasses influenced by The Matrix. Geometric prints are inspired by pixels and circuit boards, and they cover everything from dresses and blouses to pumps and clutches.

Chanel SS 2016 @ indigitalimages.com. As seen in Trenbook 2018+
Pavé set, white and coloured diamonds as well as gemstones imitate pixels on the jewellery side of this trend. Blue and white opals provide surreal and intriguing effects. Silhouettes are big and bold. The irregular and organic shapes of the jewellery draw a parallel line to digital glitches and distortions. Colours are bright and vibrant. They often come in interesting combinations and contrasts: blue together with pink, yellow matching with purple, red contrasting against green.

Bracelet by VTse. As seen in Trendbook 2018+
This electric palette is not limited to the colours of the diamonds and gemstones but is also evident in the choice of metal. Coloured PVD coatings add an extra futuristic layer to these designs. Shaded effects are popular as well and created by pavé set stones in different tones.

Earrings by Noor Fares
Herobanner: New York Street Style @ indigitalimages.com. As seen in Trendbook 2018+