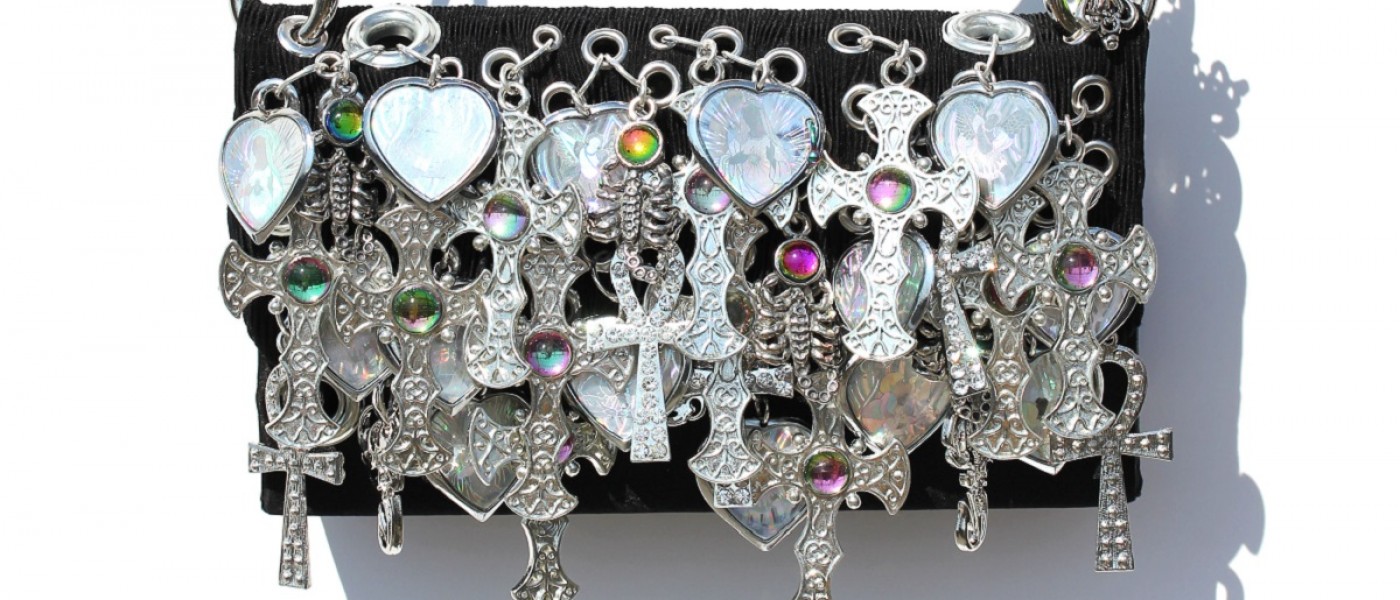 Exploring self-expression
Georgina Treviño Jewellery, multilayered charms & versatile pieces
By Maria Pigatto
Exploring self-expression
Georgina Treviño Jewellery, multilayered charms & versatile pieces
By Maria Pigatto
Credits: Georgina Treviño Jewelry
Creation is an inner skill of humankind and can enrich and reflect our daily experience. Now, more than ever, people are craving to find new modalities of self-expression, maximized and bolder channels to engage a deeper communication with the world. Elevating the identity has always been an inner prerogative of humans, but now it is taking a step forward through the making of striking statement looks and a highly curated selection of pieces that connect with us intimately. We are witnessing the rise of hyper-personalized creations and share of stories, both through social media channels and inside the jewellery sector. The range of emotions that inhabits our inner personality is finding a great expression in adornments, that are becoming more and more the main vehicles that manifest our attitudes and daily vibes. As a result, the ideation and design of jewellery pieces is becoming more personal and has welcomed one-of-a-kind and limited-edition pieces, all of them containing personal stories reflecting emotional journeys and underground inputs.

Credits: Swarovski, Monstera @Pexels
Georgina Treviño Jewelry is a San Diego-based brand. The soul of this label relies on the Mexican and American nationality of the designer, as well as on her dedication in finding the proper aesthetic match with the person she is dealing with.

Credits: Georgina Treviño Jewelry
Through the use of custom details and charms she gives life to unique pieces that mirror the personality and intimate vibe of the customer. Souvenirs found in flea markets are used in the form of multilayered adornments, creating a bold, chaotic yet highly intimate composition that matches with both the designer's self-expressive attitude and the purchaser's one.

Credits: Georgina Treviño Jewelry
Upcycling is a key element of her approach, guiding her to experiment with versatile and stackable pieces celebrating the entry to an era that cherishes at-hand and metamorphic changes.

Credits: Georgina Treviño Jewelry