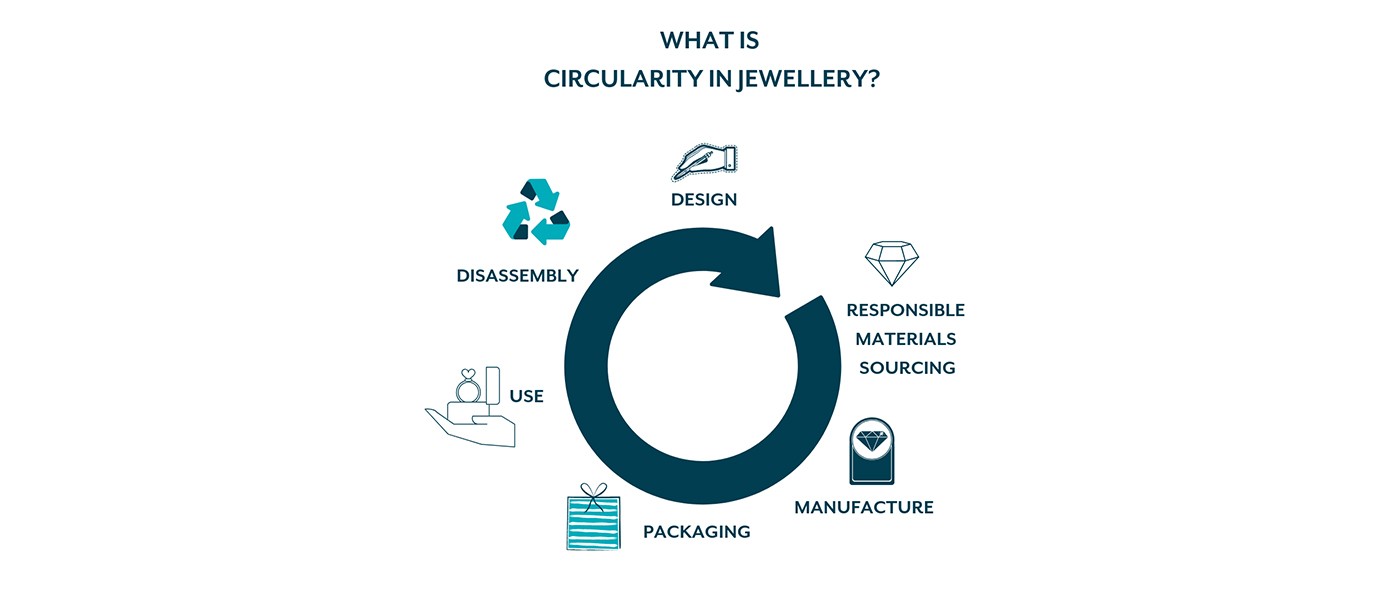 Holistic Living / Slowcelaration
Holistic living, Sustainability, People, planet & profit, Circular economy, Conscious consumption
Holistic Living / Slowcelaration
Holistic living, Sustainability, People, planet & profit, Circular economy, Conscious consumption
Conscious & mindful slow-down towards future for all.
As a people of planet, we have started to push towards living in holistic harmony. Which means consciously accessing impact of our social, ecological and economic activities on people, planets & profit. Aiming for mindfulness slow-down and systemized longevity in each aspect and perspective of design and living.

On industry level, it means implementing and operating in a circular economy. As much as it is important to consider how jewellery is produced and which material goes into it, as much it is important to monitor how it is consumed and what it provides for the mankind. The chain of supply and demand is the fuel behind our economic system and if you don't have both, you don't have growth. Because capitalism is designed to promote continuous growth, it requires a steady supply and an even more consistent demand.
This can be regulated at different levels of our industry by actively seeking ways to balance, and strategically manage consumption and desires in this frugality-driven lifestyle. From empowering communities involved in mining to educating consumers who are consuming. In contrast to the 'take-make-waste' linear model, a circular economy is regenerative by design and aims to gradually decouple growth from the consumption of finite resources.

credits: Circularity in Jewelry by jewellery authors Estelle Levin Nally and Danielle Keller Aviram of CO Partner Levin Sources
This challenges the debate of lab-grown diamonds v/s natural diamonds, Up-cycled jewellery v/s recycled jewellery amongst many. Jewellery industry employs over 100 million people, a lot of them live in some of the world's most economically depressed areas and are involved in activities like mining & gem cutting. Lab grown diamond activity creates job deficits and contributes to a larger pool of carbon foot prints. We need to asses that are we creating solution that gives rise to another problem? Are we over consuming the jewellery and then recycling it which in turn consumes more energy and leaves equal environmental impact?
United Nations coined 17 SDGs* that call for action to end poverty, protect the planet, and ensure that by 2030 all people enjoy peace and prosperity. These 17 SDGs are integrated—they recognize that action in one area will affect outcomes in others, and that development must balance social, economic and environmental sustainability.
The creativity, knowhow, technology and financial resources from all of society is necessary to achieve the SDGs in every context.
*17 SGDs- 1.No Poverty, 2.Zero Hunger,3. Good Health and Well-being, 4.Quality Education, 5.Gender Equality, 6.Clean Water and Sanitation, 7.Affordable and Clean Energy, 8.Decent Work and Economic Growth, 9.Industry, 10.Innovation and Infrastructure, 11.Reducing Inequality, 12.Sustainable Cities and Communities, 13.Responsible Consumption and Production,14. Climate Action, 15.Life Below Water, Life On Land, 16. Peace, Justice, and Strong Institutions, 17.Partnerships for the Goals.

credits: Organika becomes a movement towards creating an industry that benefits the planet and all its people.