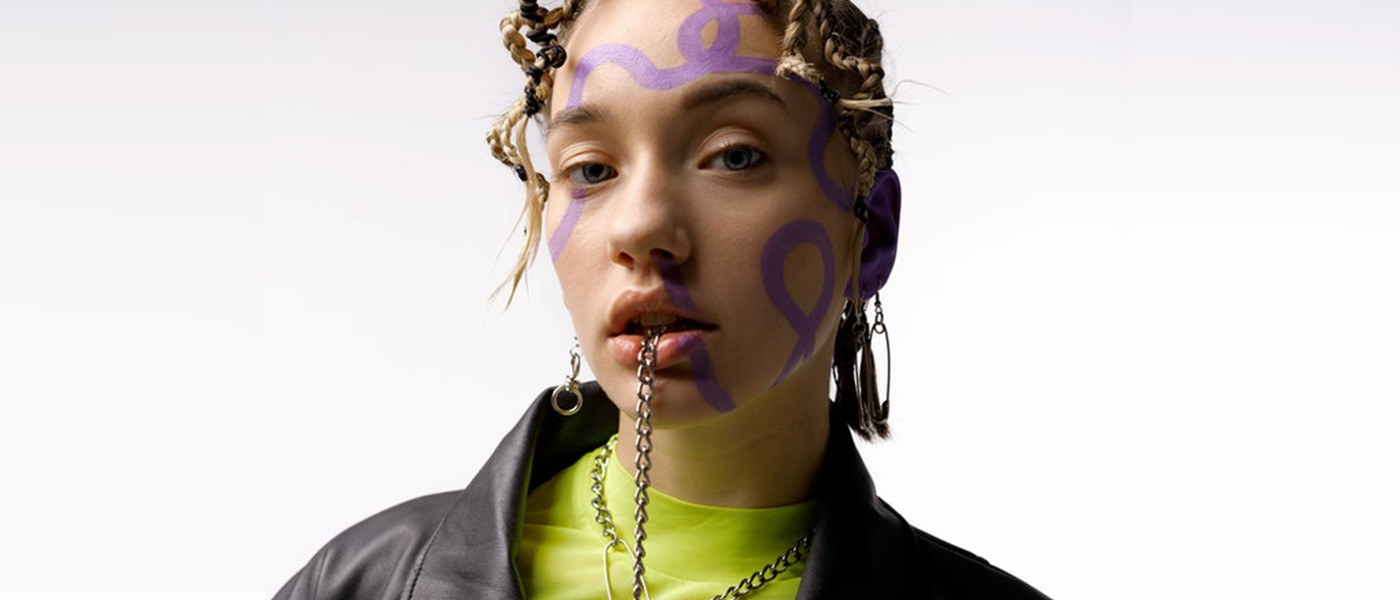 Jewellery Directions: An Overview of Emerging Design Culture
By Isabella Yan
Jewellery Directions: An Overview of Emerging Design Culture
By Isabella Yan
Jewellery goes beyond self-expression and offers an escape from reality. They are seen increasingly as modern vessels of hope, charged with powerful messages, memories and energetic thoughts and emotions. As the pandemic spreads, it is forcing us all to upgrade and change the way we live and interact with the world. In jewellery, this has been marked by a breadth of designs that focus on soothing the mind, connecting with nature, bringing joy and meaning to the forefront of our lives.
Designers are embracing hope and optimism for the future in vibrant, playful, mood-boosting jewels that set the tone.

credits: Yildirim Muhammed @Unsplash
Precious stones in energising bright colours, rainbow effects, and neon enamels dictate the creative palette in youthful fun-loving statement pieces. As we look back with nostalgia, we crave a sense of safety and escapism reimagining the 'good old times.' Playfulness is sought in inspirations from satirical figures, whimsical nature, kiddie kitsch details to moveable elements and banal everyday objects - carabiner, lips, puzzles, candies and lollipops. Sculptural and architectural shapes meld with Art Deco, Cubism and Modern Art with timeless appeal as designers redefine geometric jewellery through angular lines, negative spaces and pattern illusion.

credits: Francesca Villa, Manpriya B
In a stressful, data-driven era, a modern generation finds novelty and psychological comfort in new-age symbols, zodiac signs and universal talismans, adding a mystical twist to personal adornment. Staying connected in these difficult times, has sparked off a design lexicon for motifs representing personal emblems and memories. Reclaimed objects, memory encasing jewels, secret rings, story-telling charms and lockets espouse emotional stories that bring comfort to our lives. While astral talismans, evil eye and chakra beads evoke higher powers to enchant the soul. This nod towards meaningful jewellery stems from a deep desire to reconnect with oneself and is paving the way to renewed mysticism and spirituality in the mainstream.

credits: Nadezhda Diskant @Pexels
Designs aim to create healthy closeness to nature and transform our perception of the universe. In these reflective times, an adoration of nature and the outdoors is reflected in gemstone inclusions, organic shapes and tactile forms. This renewed appreciation of the Earth's natural treasures, also calls for environmental and social change, bringing together radical transparency and sustainable practices across global supply chains.
A commitment towards sustainability leads to new and established circular designs, blended models and a vast experimentation of alternative materials like ceramic, wood, upcycling, titanium, and recycled metals to precious plastics. Jewellery becomes a conduit for environmental awareness and conscious change as designers pay their respect to the planet through floral designs rendered in natural and upcycled materials. 'Environmentalism' is on the rise, replacing luxury as a new status symbol. Brands find new ways to reinforce transparency, authenticity and traceability to connect with a new audience and to build a sustainable future.

credits: Sabina Dragusanu-Upcycled Plastic Bags
The Millennial and Gen Z mindset and value systems continue to be the driving force for shaping tastes and design directions. A new generation of consumers are influencing a new paradigm of jewellery designs with their modern needs, behaviours and digitally infused lifestyles. They embrace who they are rather than conforming to restrictive norms of the past. As attitudes towards gender, age and identity are changing, jewellery is no longer ascribing to a sex, but rather a celebration of individualism and self-expression. Brands are responding to the global call for more inclusivity where unisex designs take centre stage.

Credits: Bantersnaps @Unsplash
Gender fluid jewels take on a new casual luxe approach to wearing diamonds while also offering versatile pieces that are comfortable in the office or at home. Laid back, decadent daily wear with elevated versatility marks a new era - the neutral colour that's been so popular, acts as a palette cleanser as we head towards a great reset.
#ModernArt #JoyfulGlam #Sentimental #Nostalgia #Consciousluxury #Organic #SustainableJewellery #FantasyNature #PersonalMemories #Symbols #Lettering #positivevibes #CircularJewellery #Recycling #Genderless #NeutralVibes #Soulful