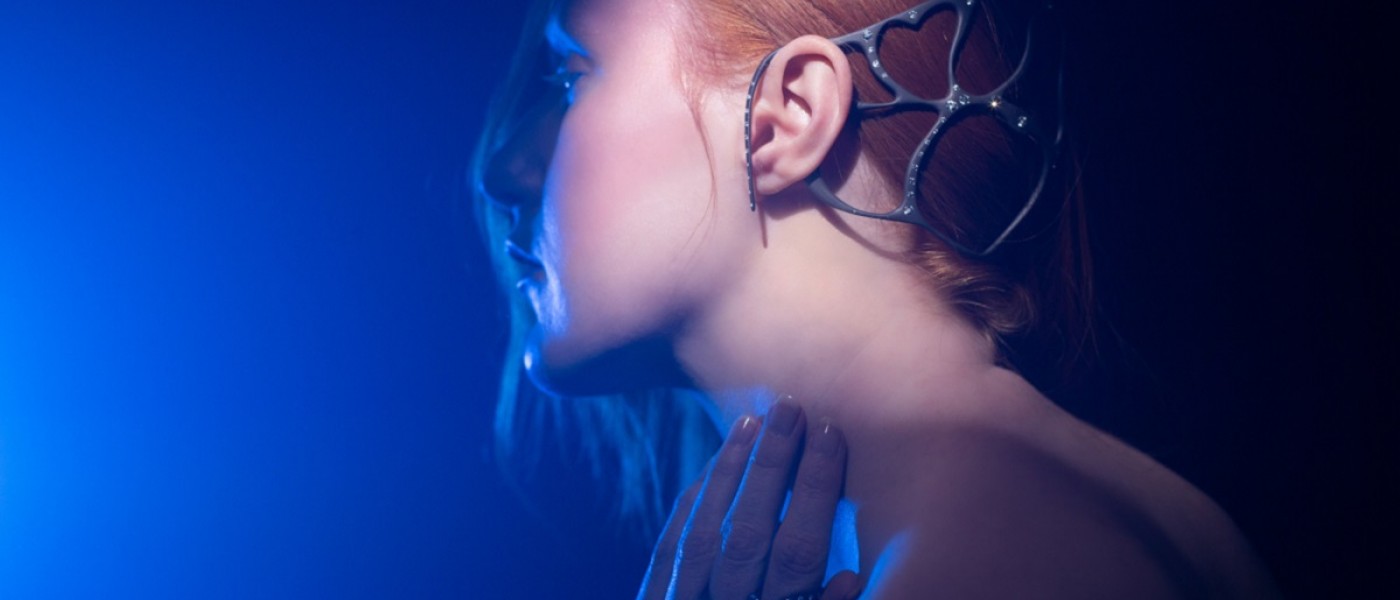 LIQUEFYING REALITY
A story by Julia Maria Künnap and 'Gi' by Giselle Effting
By Geeta Kaur Dhiman
LIQUEFYING REALITY
A story by Julia Maria Künnap and 'Gi' by Giselle Effting
By Geeta Kaur Dhiman
Cognitive scientists describe creativity as fluid thought. Where reality is ever-shifting, creative ideas are born out of experiences, which, are far from perfectly formed or aligned. Our creative potential is indisputably the source of genius. Liquefying Reality is a creative euphoria generated around Virtualism, where liquefied silhouettes recall biomorphism, symbolizing the ability to adapt fluidly inside a multifaceted and complex society.
Meet the reformers Julia Maria Künnap and Giselle Effting:
Jewellery artist Julia Maria Künnap, who is inspired by imperfection, sees it as strong source of motivation which contests the role that perfection plays during the creative process. Künnap known for her mastery of carved lapidary work, captures what others have not yet seen in gemstone materials. By continually evolving and forging new ideas to defy visual expectations of the nature of the material used. Through an incredibly meticulous process, stones are squeezed, bent, or appear to be in a permanent state of melting, pools of rippling water or liquid splashes.

Credits: Julia Maria Künnap
Künnap captures poetic impossibilities, counter the restrictive boundaries of rationalism. Her pieces hold a strong conceptual association to Salvador Dali's "melting' clocks represented in the Surrealist work of art, The Persistence of Memory (1931)

Credits:

Julia Maria Künnap
For Jewellery designer Giselle Effting, designing is an evolutionary process whereby the designer developed a personal style reminiscent of altered line drawings. Rendered in one unbroken fluid line, arguably one of the simplest forms of artworks, but they're no less powerful.
Effting's exploration of the body's shape conveys enormous amounts of visual language with a kind of immediate effortless spontaneity. As though she were intuitively reconstructing the lines of the human body; not by means of a pencil, but with white and black titanium, sporadically set with diamonds and gems.

Credits:

Gi by Giselle Effting
Gi by Giselle Effting's unisex creations explore and embellish lesser-known parts of the human form, resulting in design-forward wearables- for example the back of the head, pieces that cover the ears, masks, head or skull jewellery.

Credits:

Gi by Giselle Effting
Being Present, is about awareness of the ever-shifting, fluid reality that is happening all around us. While the external world is in constant flux, so too has been our internal experience of who we are. The ambiguity and elusiveness of a fluid reality are relatable. They humanize creations in ways that are astonishing beautiful, liberating and imaginative.