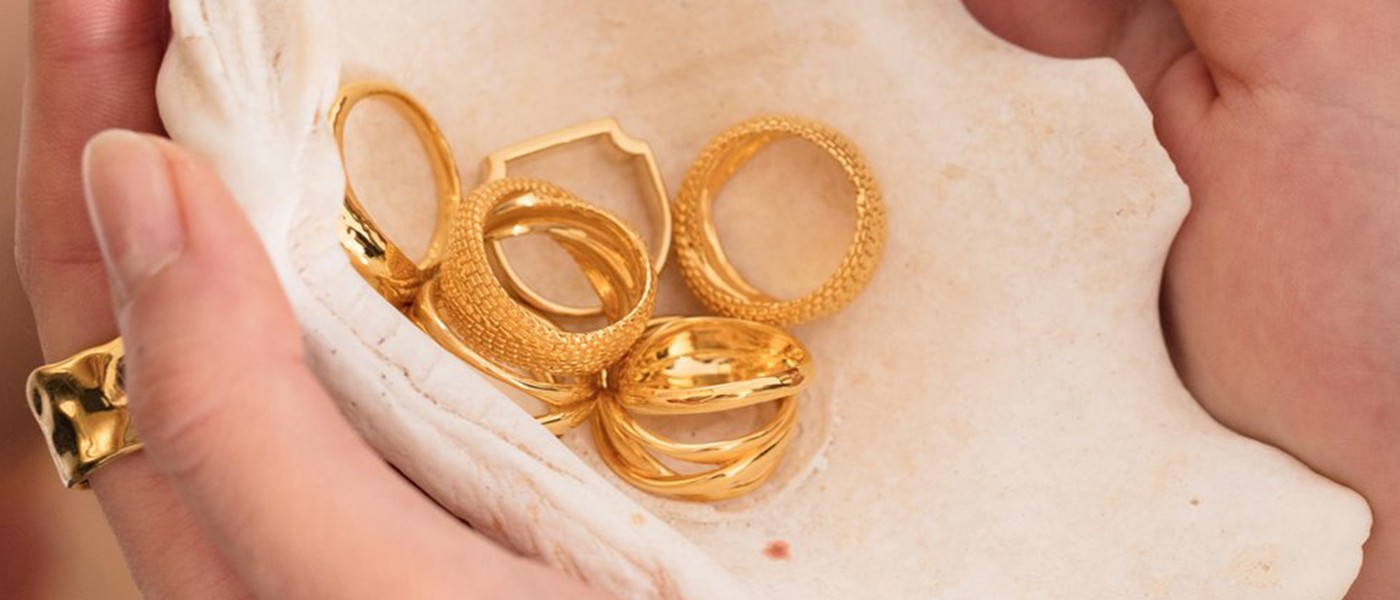 Sustainable practices - guidelines and benchmarks
recycled jewellery, upcycled jewellery, Sustainability, People, planet & profit, Circular economy, RJC, Butterfly Mark
Sustainable practices - guidelines and benchmarks
recycled jewellery, upcycled jewellery, Sustainability, People, planet & profit, Circular economy, RJC, Butterfly Mark
Benchmarking through early adopters in the industry
When it comes to the "sustainability" of a piece of jewellery, the term isn't based on any set standards and is loosely used by manufacturers and retailers. The criteria and understanding it is bleak and blurry. Even when certain practices are followed under the umbrella of responsible manufacturing we often ignore impact of one activity on other segments of the chain.

credits: ABLE_Wage publishing on livefashionable
As circular economy suggests- impacts of our social, economic and environmental practices are inter-related and we should find a balance between People, planet and profit. Even when we talk about 'Profit' it is not profit that a company makes but societal profit, due of the balance between the 3Ps. ABLE is example of one of the brand that employs and empowers women as a solution to end poverty. Being highly transparent, they publish the wages that their staff earn. They're committed to paying living wages to their staff, wherever they're located in the world. Focused on Ethical trade and supporting charity, Alighieri is another brand that takes pride on their sustainable and ethical practices by using local craftsmanship and creating every piece from recycled metal.
This can be regulated at different levels of our industry by actively seeking ways to balance, and strategically manage consumption and desires in this frugality-driven lifestyle. From empowering communities involved in mining to educating consumers who are consuming. In contrast to the 'take-make-waste' linear model, a circular economy is regenerative by design and aims to gradually decouple growth from the consumption of finite resources.

credits: Alighieri_AW20
One brand that has been at the fore front of sustainability is Monica Vinader. 100% of their supply chain certified by the responsible Jewellery council and their products made from 100% recycled metal. All their deliveries and returns are now carbon-neutral, and their packaging is all fully FSC certified, with the aim of being 100% recyclable very soon.

credits: Monica Vinader_Recycle initiative
There are certain organisations & councils to refer to when assessing our industry from this standpoint. Responsible Jewellery Council is one of the global membership and standards body for responsible jewellery throughout the entire supply chain – from mine to retail. Their 'Code of Practice' references key development frameworks, including the Universal Declaration of Human Rights, ILO Principles and UN Global Compact and Sustainable Development Goals (SDGs).

credits: RJC Code of practices standard
Positive Luxury is the company behind the Butterfly Mark, a unique mark awarded to luxury lifestyle brands in recognition of their commitment to creating a positive impact on our world. The Mark recognises a brand's actions across these key areas: governance, social and environmental frameworks, community investment and innovation. The Butterfly Mark, visibly authenticates luxury brands that contribute to a better world.
Benchmarking these guidelines and practices contribute to a greater goal.

credits: Positive Luxury_Butterfly mark