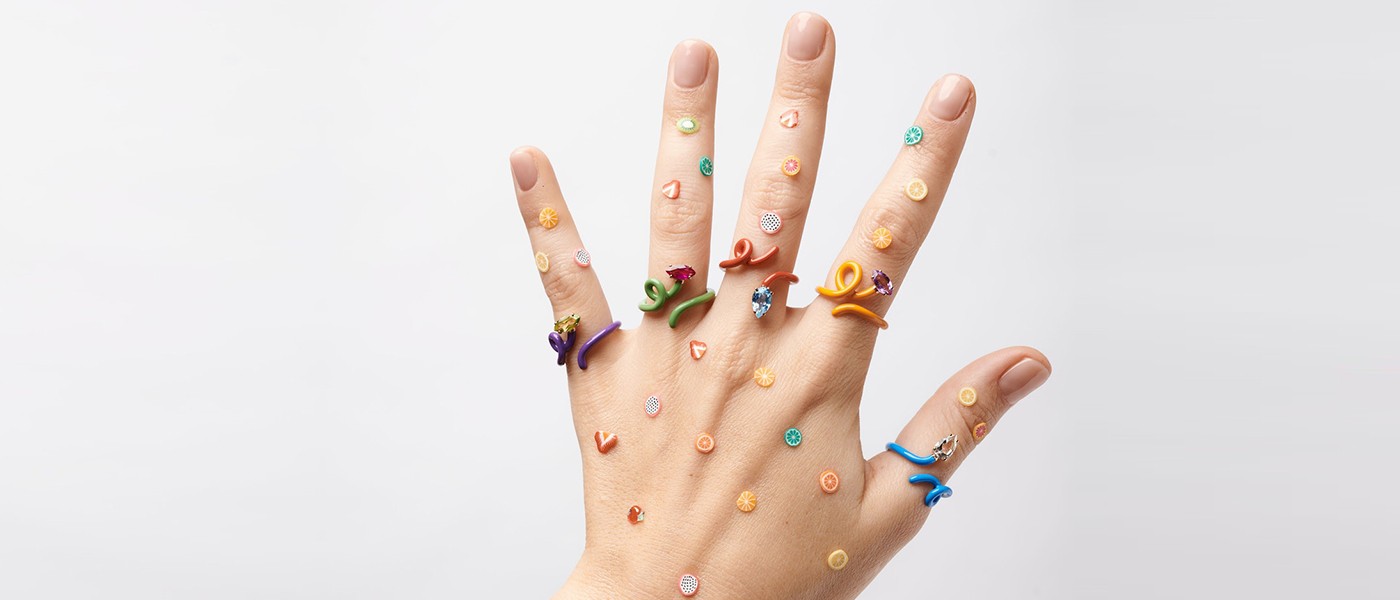 The modern day adaptation of enamel & lacquer
Neon forever, Enamel jewelry, Painted enamel, Framed enamel, Playful Keepsakes
The modern day adaptation of enamel & lacquer
Neon forever, Enamel jewelry, Painted enamel, Framed enamel, Playful Keepsakes
Even with the modern advancement in technology , ancient technique of enamelling continues to thrive. Dating back its origin to 13th century, the art of enamelling was diversified by different cultures to represent their ideas and explore the addition of colour onto precious metals by developing varied techniques such as cloisonné, champlevé, & painted enamel

Credits: NeverNot
While technique remains same, the use of it in design has evolved to suit modern taste. Ilgiz Fazulzyanov- an internationally recognized Russian jeweler also known as 'King of enamel' transforms ephemeral wonders of nature into enamelled pieces of art with play of colours to take you on an escapist journey through an irreverent wonderland. Chinese designer Feng. J uses French art ' Plique-à-jour' to transform imaginative fantasy borrowed from nature into master-pieces. Lebanese designer Noor Fares, renowned for her colourful modern-day talismans that combine ancient symbolism and contemporary style, in her latest collection 'Bespoke Prana' uses cold enamelling to colour block with bright gems. Anna Maccieri Rossi, an Italian Brand with the goal of creating precious and timeless pieces of Art, designed in Italy and made by hand in Italy and French-Switzerland, contemporises painted enamel and transduced lacquer. The technique becomes innate part of pieces that tell an intimate and authentic story.

Credits: Ilgiz Fazulzyanov, Bea Bongiasca, Aisha Baker
One of the most modern interpretation and use of enamel has been the addition of 'pop aesthetic' in jewellery using neon colours. Popularized by new age designers, the fuchsia pink, neon green, bright yellow, electric blue and Orange have been very celebrated in market by young set of consumers. Embraced by brands like Italy based Bea Bongiasca , American analyst turned designer Melissa Kaye, NUUN by Paris-based-Saudi Arabian founder Nourah Al-Faisal & London based NeverNot.

Credits: Melissa Kaye, Anna Maccieri Rossi, Noor Fares
It's one of the most diversely celebrated and adapted art. Enamelled pieces make Playful keepsakes and statement pieces that embody designs that are reminiscent of unique craftsmanship. It is this technique to add colour that allows maker to add sentiments, colour and character to the jewellery.