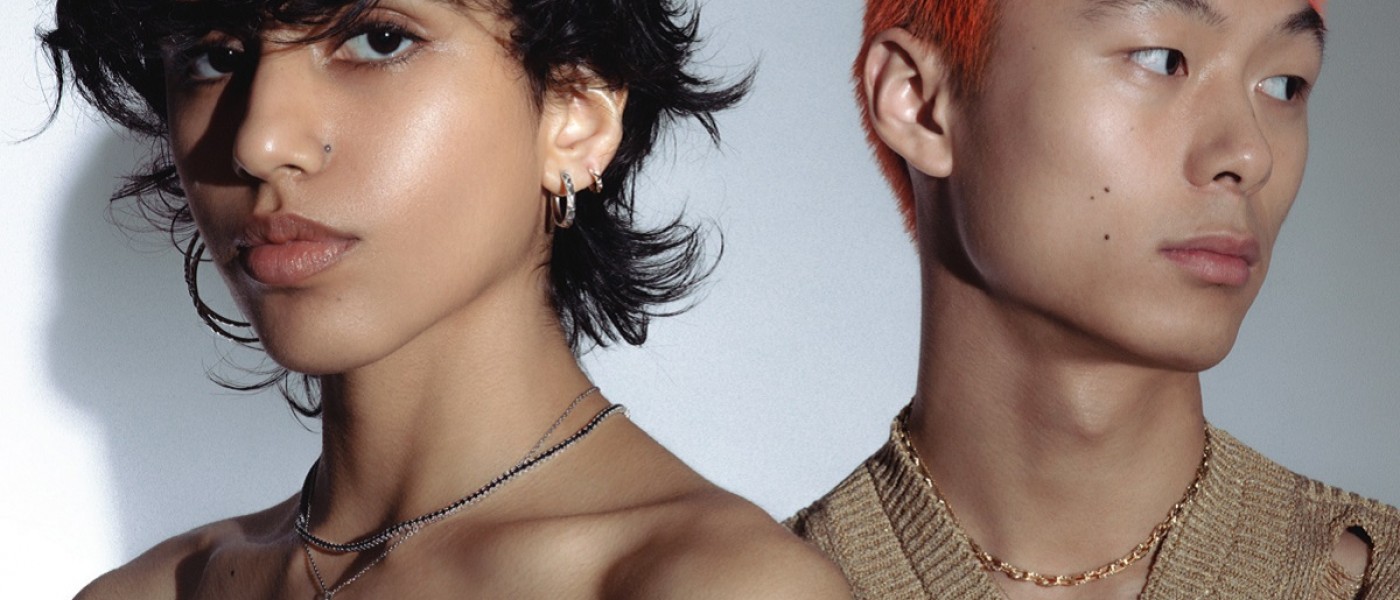 The POLYCENTRIC
Exploring agenderism
The POLYCENTRIC
Exploring agenderism
Credits: Bernard James
Counternorm is an explosive, playful, carefully provocative, and hyperphysical 2024+ Macro Trend, which is about the global movement in appreciating, rejoicing and celebrating the myriad opposites and paradoxical realities we live with, finding ways to reduce the sensory overwhelm associated to the fragmenting ideals and polarized perspectives, and paving mindful pathways towards being content with contradictions, and fulfilled with fluidity - of self as well as the collective. The world now deeply craves meaning, sense and purpose - especially post-pandemic - and is confident the older paradigms must give way to newer ones, even if they are inconvenient and seemingly bizarre.
2024 will witness the rise of the Polycentric Macro Being - playful, inclusive, holistic, fluid in thinking and action, disruptive in ideals and a sensemaker of multiple realities. The Polycentrics are inquisitive individuals who have realized that the fragmented and kaleidoscopic nature of the world presents novel opportunities and is 'a feature not a bug'. They embrace counter-thinking and against-the-grain motives and perspectives, as they are predominantly driven by possibilities and probabilities, and centre their energies around adaptive, agile and atypical values - as they believe newer and better ways of living will emerge from thinking and actions that are yet to be explored in a "you don't know what you don't know" axis of mindset.

Credits: The Blowup @Unsplash
Polycentrics are explorers and experimentalists, and are most comfortable being in-flux and in a state of consistent reformation and recalibration. Exploring the discussion around gender non-conformity and identity, is one of the core themes of this consumer.

Credits:

Breston Kenya @Pexels, Resource Database @Unsplash
Playing with the confines of what constitutes the definition of feminine and masculine is not new; the "nonbinary" term defines, indeed, a gender identity that doesn't correspond to the man and woman gender binary or what fluctuates between them. However, those who identify as " agender" perceive themselves as having no gender identity.

Credits: Bernard James
The polycentrics will delve into this indefiniteness; they will conceive a third "state of being" where hyper-inclusive cultural and aesthetic codes will constitute the heart of their holistic, ultra-fluid perspective and way of being. The rise of a state of spiritual awakening that will make people expand creative imagination freely, re-discover the importance of massive modalities of self-perception far away from static notions, will have the chance to bloom.