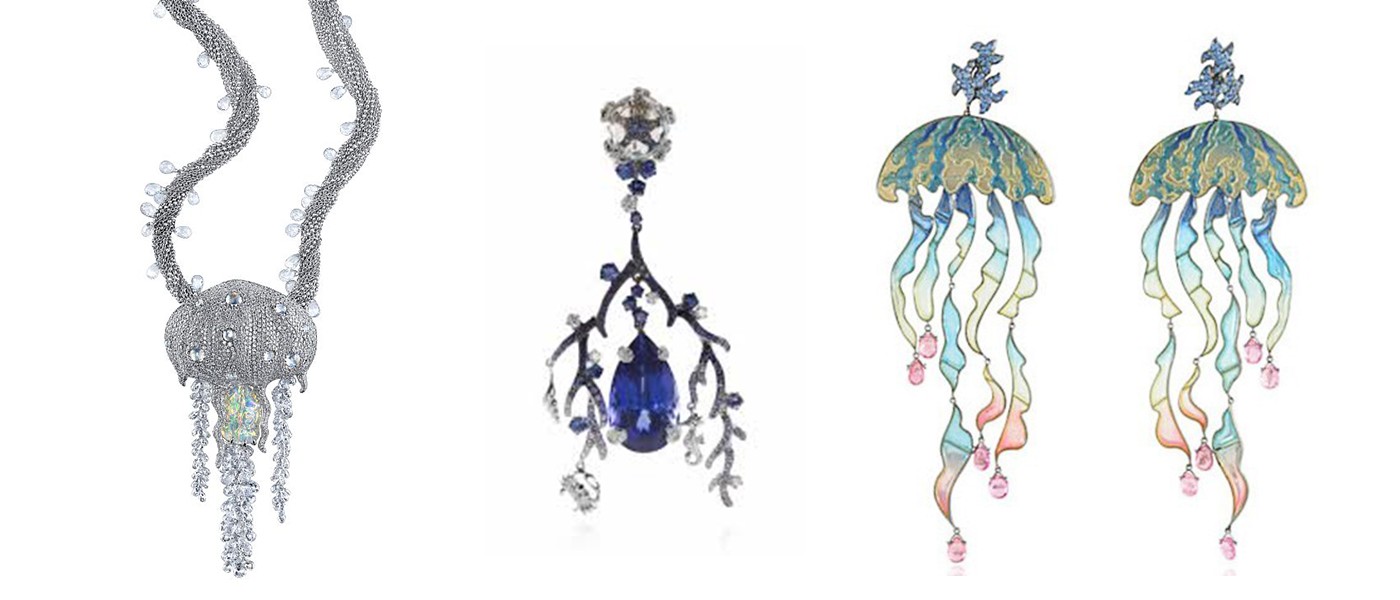 THE SHAPE OF WATER - In the whimsical waves of nature
#bluestones #batteredshells #seaglass #foamsurfaces #liquidlook #waveprofiles #underseacreatures #thepowerofoceans
THE SHAPE OF WATER - In the whimsical waves of nature
#bluestones #batteredshells #seaglass #foamsurfaces #liquidlook #waveprofiles #underseacreatures #thepowerofoceans
Since more of our senses were integrated to our interactive experiences, a bridge has been built between digital and analogue, maturing into notions of "phygital" spaces and the Internet of Things. Consumers appreciate more immersive and intuitive journeys. However, this doesn't represent a way for them to enter a fictional world to elude reality and disconnect.
In this environment where technology reigns, an innovation race is taking place in areas like North America, Eastern Europe and Eastern Asia. The consumer is reconnecting with nature. They enter an imaginary universe inspired by elements of nature that allows them to slow down. The pace of modern life has become unsustainable, so much so that the World Health Organization has now officially recognized burnout as an occupational phenomenon (www.cnbc.com).

Image source: 1. David Michael Jewels @artofdm; 2. David Michael Jewels @artofdm
Jewellery designers find a strong current to surf, using water as a visual language to highlight the damaging effects of climate change. Inspired by the strength that comes from the waves, pieces stun with simple elegance and sensual femininity, and sometimes a touch of fun. Submarine blue tones mimic the grandeur of the Oceans and the importance of preserving them -- sparkling in an array of natural looking cut gemstones while profiles appear other-worldly and replicate natural formations in refined galvanic metallic and enamelled surfaces.

Image source: 1. Autore oceania collection; 2. Palmiero; 3. Palmiero wave ring
Ethically aware designers are highlighting the oceans' plight with a fresh new take at the trend. Our oceans are in crisis. Overfishing and climate change are destroying underwater habitats, while islands of floating discarded plastic blight locations such as the Caribbean, harming wildlife and destroying scenes of natural beauty.
Many jewellery brands like Tamara Comolli and Ricciardi have structured their businesses around pledging profits to action charity Oceana. New York based high jewellery artist, Maria Canale, donated 10% of the proceeds from sales of her Drop and Wave collections to water.org in 2019 in a campaign entitled "Every Drop Counts." The growing awareness and inclination toward environmental protection yield to the evolution of this trend.
Evolution last summer was all about shell and coral embellished pieces. Now we're seeing nautical, seaside themes elevated via premium materials fused with gemstones and precious metals in a high-end embellished piece. Designers head for pearls, anchors, shells and starfish -- anything one might find adorning the walls of a rustic, coastal restaurant, and they don't shy away from mixing them up.
Following the naming of 'Coral' as the Pantone colour of 2019, has inspired people to take action toward depleting and dying coral reefs and aquatic life.
Pantone announcing 'Classic Blue' as the colour of 2020, has pushed this trend in jewellery further.

Image source: 1. Alamea Hawaii; 2. Maria Canale – Wave collection
Underwater forms become more exaggerated resulting in hyper-textured designs created with encrusted gemstones and clustered diamonds. Pearls and cabochons of various sizes are used as all-over caviar coatings. Textures have depth and luxurious tactility. Baroque pearls offer edgier design interpretations. Excessive coral formations, in contrasting sizes and colours, create an extravagant look. Sea-inspired, encrusted shells and whimsical oceanic creatures dominate cocktail jewellery looks.
Liquid-look materials ergonomically sit on the body, creating an organic and sculptural effect. An evolutionary tale with fossils emerges as a key direction catering to the ongoing demand for authenticity. Some designers introduce artful transparency to create a surrealistically aquatic fantasia to complement a splash-friendly world.

Image source: 1. Ortaea 2. Garaude Paris - Hokusai collection