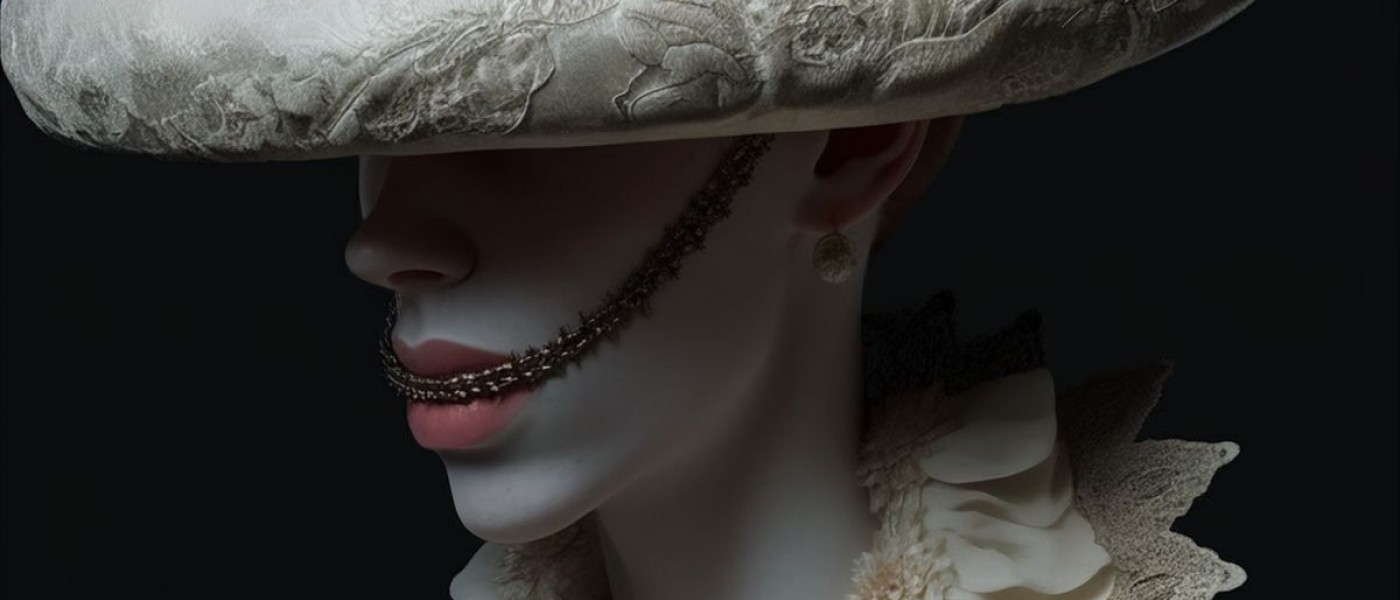 The unexpected: sustainable journey powers up dark aesthetic
By Maria Pigatto
The unexpected: sustainable journey powers up dark aesthetic
By Maria Pigatto
Credits: Andre Cascante @artimecai

Dystopian fantasies are increasingly being reflected inside the contemporary design market, taking the stage of major digital artistic production and inhabiting the imagination of consumers. In a world that is currently undergoing a war, increasing the crisis in health care systems and the cost-of-living, the risk of turning our experience of reality as disorienting and chaotic is prominent. Nevertheless, content related to the dark and the macabre serves as a safe gate processing anxious emotion, generating confidence while developing a stronger sense of control over our social habits.

Credits: Andre Cascante @artimecai, @breedmydarkness
As we venture towards 2024, there is a focus on how past biological catastrophes have made crucial issues arise in terms of humanity, influencing different areas of lifestyle. Our perception to restore a relationship with the wild is mutating, spurred by a collective awareness of how the health of humanity is inextricably bound with the Planet.
Embracing the convergence of nature and technology, these two main directions are moving together hand in hand, driving us on an unexpected journey.
American based startup Recompose has created a funeral home, where human remains are composted and then transformed into soil, able to enrich the life of new plants. The aim of the project resides in taking a stance on sustainability with the creation of processes that allow people to give back to nature. Practices like cremation, in fact, can be highly polluting, producing significant emissions. Soil is collected by relatives, who can use it as they wish.

Credits: Recompose and Olson Kundig
In parallel, in the jewellery sector, commitments towards ethics and sustainability continue to be at the forefront of brands' identities, delving into dark originality. Fabergé, for instance, ensures the environmental impact of operations at each open-pit mine site is reduced, in order to preserve indigenous vegetative life.

Credits: Fabergé
Moreover, JIAMINI put in place explorations into the craftsmanship developed and transmitted from generation to generation; its aim is to carefully preserve these techniques aided by contemporary aesthetics echoing deconstructed exoskeletons while giving voice to a sustainable approach to luxury design.

Credits: JIAMINI
It is precisely the fact of being aware of living inside a polycrisis, that makes consumers and brands dig into a dystopian sensibility, forging it with the most valuable instruments we have known so far, ethics and sustainability.