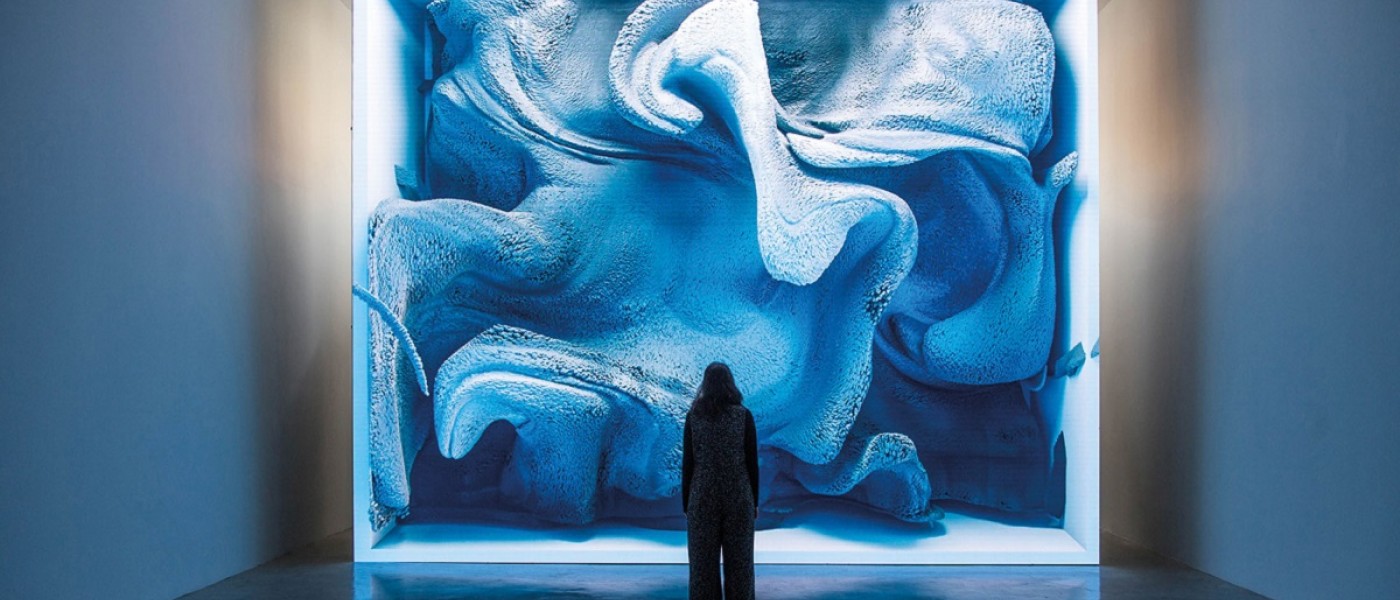 DREAMSCAPES
The digital side of surrealism
By Maria Pigatto
DREAMSCAPES
The digital side of surrealism
By Maria Pigatto
Credits: Refik Anadol
Practices responding to the innate human need for "escaping" have always existed: esoteric cults, whose origins were rooted in archaic initiations, spread throughout the ancient Greek world.
This condition of creation and looking towards the beyond, continued to extend over the centuries: in the first decades of the past century we witnessed the affirmation of the surrealist movement which, animated by philanthropic purposes, aimed at renewing the relationship between the world and the individual, and invited the audience to go down a path far from the boundaries of reason.

Credits: Max Ernst
Surrealist art invited the people experiencing it to abandon themselves to the creative power of dreaming: here, depictions flourish in which the symbolic possibilities of dreams are revealed, where the objects of everyday life are represented in contexts that go beyond the rational and accepted understanding of the time.
The arrival of the metaverse gives continuity to this human need, adapting it to our technologically centred habits; it creates a space that, by leveraging augmented and virtual reality, gives voice to humankind so that they can continue to find new channels of expression, prolifically reinventing their identity.
In a global context full of queries about the emergence of numerous facets of identity, including economic and social issues that humans are vigorously bringing to light, the metaverse is the most suitable place in which to find acceptance and inclusiveness.
Dreamscapes identifies as the cultural phenomenon depicting this shift. Hybridized practices bonding together different fields are rising.
Phygital immersive experiences adopted by leading members of the luxury sector like Bulgari, a growing attention to the gaming dynamics as enhancements for human empathy as testified by MoMa's exhibition Never Alone, the metaverse hyper-inclusive ideas of new communities and a cooperation between AI and the medical field as facilitated by Ouchhh studio, are leading to the emersion of a renewed sense for hope.

Credits:

Refik Anadol

Credits:

Never Alone, MoMA
Dreamscapes is about narrating how the technologic sphere is not perceived any more in conflict in the construction of the human identity and how it identifies as an essential tool able to open to a new side of escapism.

Credits: Ouchhh studio