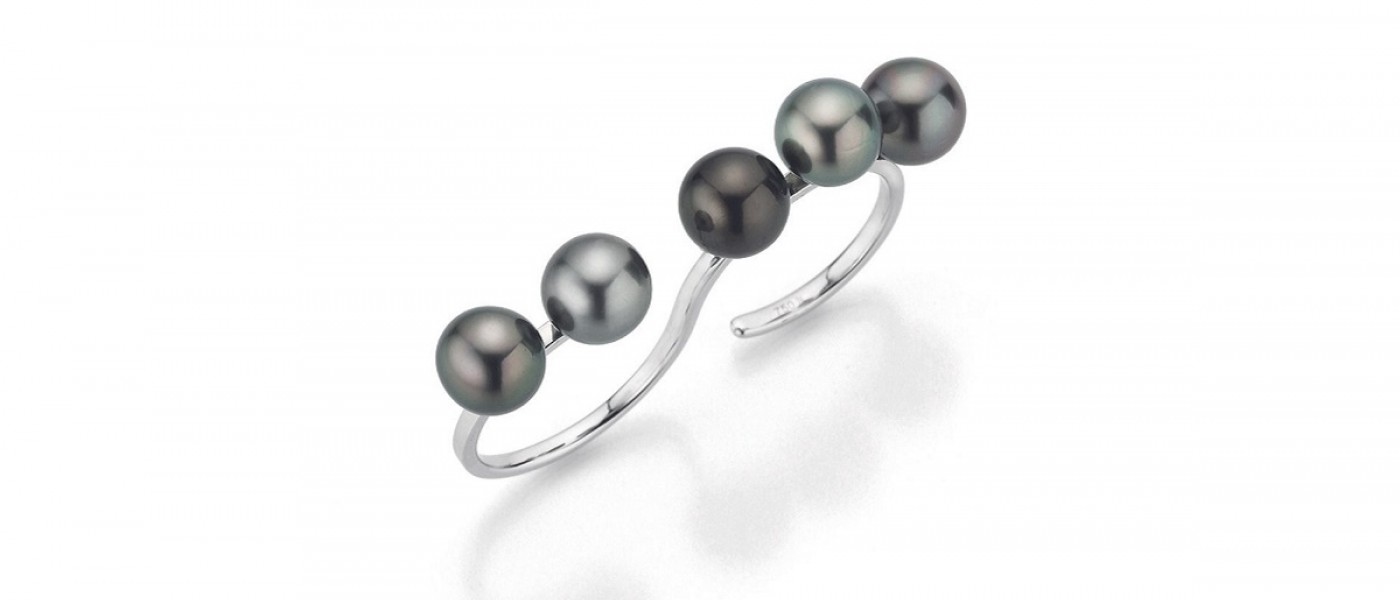 Exploring sphericity in jewellery
Assael & Yana Nesper pearl mastering
By Maria Pigatto
Exploring sphericity in jewellery
Assael & Yana Nesper pearl mastering
By Maria Pigatto
Credits: Yana Nesper
In the past, during times of cultural disruption, a key symbol has recurrently emerged inside the cultural and visual imagination: spheres have been largely employed by the design field to give voice to humankind's desire to inhabit unknown environments, for example, when man travelled in space for the first time. Presently, we are witnessing a return of the spherical shape, this time to represent emerging values such as equity, the ever-increasing proximity to virtuality and the ambition to enrich our knowledge of unexplored, interplanetary spaces.
New York-based brand Assael, relying on a long-established expertise in luxury pearl jewellery, has represented the virtualisation of contemporary aesthetics. Akoya cultured pearls surround a cushion-cut tanzanite and are set in a bold platinum ring, depicting the adherence to digital and futuristic silhouettes.

Credits: ASSAEL
Collaborating with designer Sean Gilson, the brand gave birth to couture pieces composed of Tahitian pearls that, characterised by natural iridescent colours, represent well the proximity to a parallel, virtual side. Small sized spheres overlap one another, as the digital dimension could bubble up to the surface

Credits: Sean Gilson for ASSAEL
Moreover, it is the Germany-based designer Yana Nesper who, spurred by a fascination for unique pearls, is contributing to expand interest in spherical lineages. Her latest collection features precious pieces made of blue topaz, dark Tahiti pearls, and bright white South Sea pearls sitting on the finest white gold. Arranged in a lively bubble-like manner the "metaballs" project a heightened meta-experience, as if they were a vehicle for digital escapism.

Credits: Yana Nesper
Relying once more on the regality and meaningfulness of circular forms, refined bracelets composed of a series of meta-multicoloured Tahiti pearls populate her production.
As the Space era in the 1960's sparked a deep interest in this shape, now we are witnessing a similar phenomenon, yet accompanied and fuelled by the hyper-acceleration in virtualization.