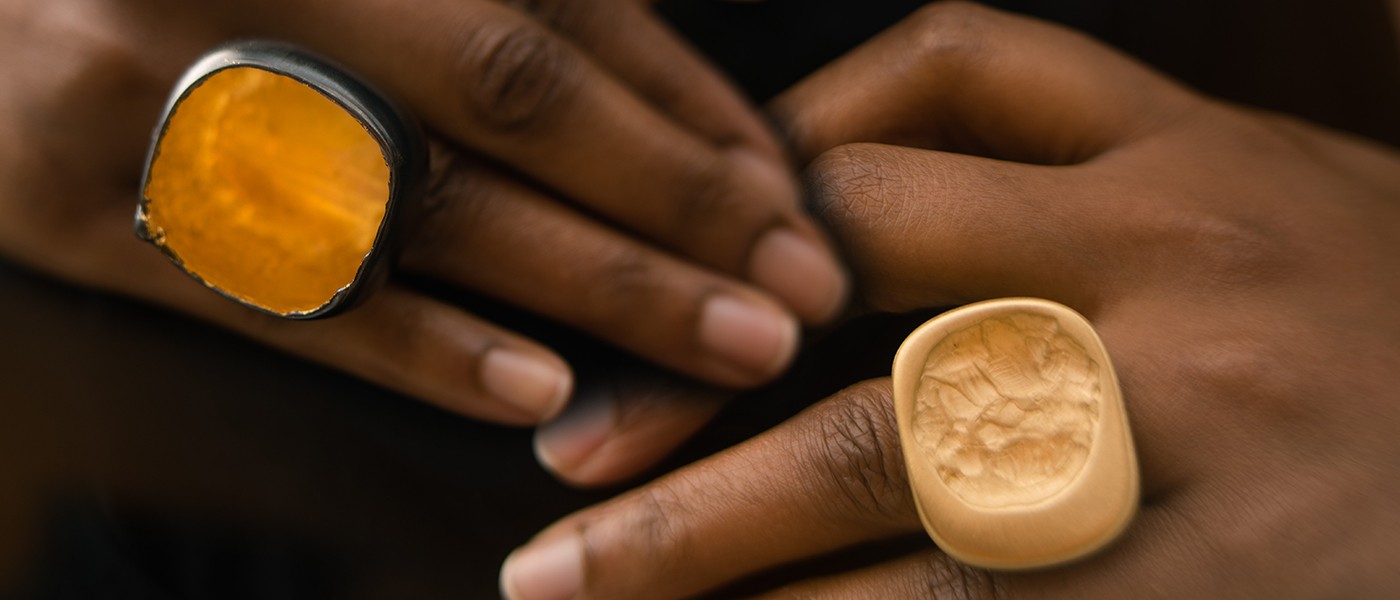 Jewellery Trend-Organika
Holistic living, Sustainability, People, planet & profit, Circular economy, Conscious consumption, Craft revival, community sustainability, Indigenous tribes
Jewellery Trend-Organika
Holistic living, Sustainability, People, planet & profit, Circular economy, Conscious consumption, Craft revival, community sustainability, Indigenous tribes
Jewels that can reset, retreat and help mankind be closer to Mother Nature.
Thoughtful, intentional, and sustainable -- Slowceleration is a slowed-down way of living. It represents 'eco', 'ethical and 'green' in a unified movement. As people become more aware of the impact they can have on climate crisis and the planet, they are changing their lifestyle and buying decisions, leading to 'Conscious consumerism'. As the world continues to accelerate, and with it -- its carbon footprint, there's never been a more important time to reconsider and re-think jewellery offerings.
Organika is design translation of this shift into jewellery products. This direction emphasise longevity through timeless and classic design in rough gemstones, sliced diamonds, organic settings, and earthy surface textures and designs that reflect the affinity to the land and the holistic lifestyle. It will showcase increased use of untreated stones and pearls, and will urge us to improvise our supply chains and manufacturing processes using recycled metal, thoughtful sourcing, fair wages, and "giveback" initiatives that truly have an impact.

credits: Deeta Thakural, , German Kabirski, Lenka Kerlicka
A free, organic sensibility that is elemental, gained from not over controlling the material, results in jewellery that elevates the soul. Inspired by stunning acts of nature, jewels incorporate materials in its natural form like rough stones, mother-of-pearl, petrified palm wood, ebony, Whitby jet, fossilized wood and coral. Humble materials are re-imagined and elevated through inspiring creations, while metallurgy comes to the forefront.
Jewellers are rediscovering imaginative silhouettes and versatile possibilities using local crafting techniques. Grain patterns on wood, lustrous nacre, seed pearls, baroques and graphic marquetry tell tales of beauty in a new light. Surface textures tacitly appeal to the senses. Purposeful irregularities and imperfections become assets and herald a signature style. In turn supporting communities and reviving craft that can be lost if not rediscovered in modern context.
Such practices empower women and indigenous people in sustaining and improving their livelihoods in a safe and respectful way.

credits: Organika becomes a movement towards creating an industry that benefits the planet and all its people.