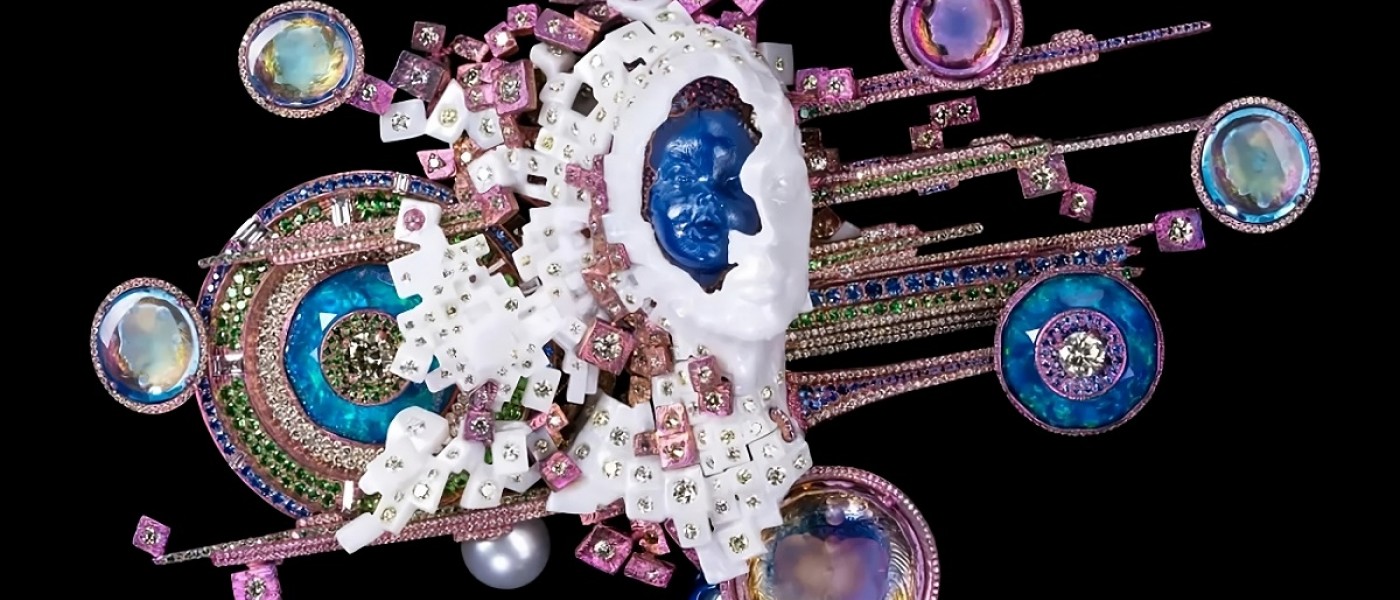 New materials expand the confines of luxury; use of ceramics by Wallace Chan and Picchiotti
By Geeta Kaur Dhiman
New materials expand the confines of luxury; use of ceramics by Wallace Chan and Picchiotti
By Geeta Kaur Dhiman
Credits: Wallace Chan
The use of rare and expensive materials has always been linked with luxury; however, the development of new materials has expanded the confines of what we consider luxurious. One such material is ceramics, which despite being around for thousands of years, has only recently been used in luxury goods.

Credits: Wallace Chan
The Hong Kong-based, high jewelry artist Wallace Chan recently invented a truly remarkable unbreakable porcelain. What sets this porcelain apart, is that its resilience is five times stronger than steel in jewellery-sized quantities, making it a game-changer in the jewellery industry. Furthermore, the aesthetic of the Wallace Chan Porcelain has a unique, translucent quality that cannot be overlooked, allowing designers to play with light and colour in new and exciting ways.
Credits: Wallace Chan
Chan's intricate creations showcase the unique texture and colour of ceramics, creating delicate pieces that are lighter and more wearable than traditional metal-based jewellery, while still maintaining a high level of craftsmanship and design; a testament to the versatility and beauty of this material.

Credits: Picchiotti
The use of ceramics by Picchiotti, an exclusive Italian jewellery brand, has allowed for greater experimentation. The material's ability to be glazed in a variety of shades, from pastels to bold hues, creates jewellery pieces that are both unique and visually striking. Unlike other materials used in jewellery, ceramics are resistant to scratches, heat, and chemicals, making them an ideal durable and eco-friendly material choice.

Credits: Picchiotti
Wallace Chan believes that everything has a soul, including materials. He has tapped into this belief system to create pieces of jewellery that have a deeper meaning; this non-toxic material can be recycled and reused, proving that luxury doesn't have to come at the cost of the planet. Innovation is necessary. Without risk and experimentation we simply appreciate yesterday's workmanship, and will be merely enjoying the past. There will be no tomorrow.